COVID-19 Protocols – Reminder re Member Responsibilities
Friday 30 October 2020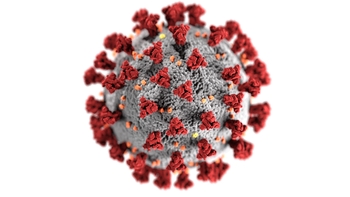 With the recently introduced government changes as to how coronavirus restrictions are being managed at a local level we would like to remind our members of their legal and social responsibility in respect of current COVID-19 protocols.
As a sport, we have been in the fortunate position of being able to continue running through the introduction of these revised protocols across England and Scotland. This is as a result of the tremendous dedication, hard-work and commitment shown by the teams across the governing bodies and British Equestrian, our show organisers and officials who have been able to reassure all parties concerned that they can run the sport within the current protocol parameters. Our members have also had a huge part to play in this success by not only coming out in force and supporting the shows as well as accepting the protocols they are being expected to compete within.
It is of vital importance, to all involved in the sport and the wider community, that we continue to diligently follow our current sport COVID-19 protocols which you can find on a recent statement here . The release dated the 10th September gives a protocol overview in addition to a link giving a more detailed list of British Showjumping protocols that are to be adhered to when attending one of our affiliated shows. These will also be accompanied by venue specific protocols which you will receive when entering a show.
We have seen a marked increase in local lockdowns, and we would like to remind members that it is their own personal responsibility to ensure that they adhere to these. During these unprecedented times we must all take individual responsibility to best ensure the health of those around us in addition to preventing additional strain on the NHS and support services. It is also imperative that the same personal responsibility is also applied to those that may have travelled from, to or through any countries that are on the restricted air corridor list and which require an isolation period upon their return.
It is imperative that members take their individual responsibilities seriously and ensure that they are adhering strictly to the national and local government COVID-19 protocols. It is not British Showjumping's responsibility to monitor each individual members movements, or those accompanying them at an event, to know whether they are eligible to enter and compete at a show. This responsibility lies entirely with each member individually to take accountability for both themselves and any others that join them at a showground in a support capacity.
By not taking personal ownership and complying to the guidance and protocols put in place you not only put other people at risk but also the ongoing running of the sport during these difficult times which we have worked hard to get to the point of being able to keep open.
On a final note, we would once again like to thank everyone who has been supportive of the protocols and who have assisted greatly in getting the sport to where it currently is today.