Work Based Apprenticeships




British Showjumping has developed a partnership with Haddon Training, to give our members access to work based apprenticeships.
Haddon Training have over twenty-five years' experience as a specialist equine training provider and can help you to begin or develop your career within the equine industry. They hold an Ofsted 'Good' Grade 2 result for their quality provision and are proud winners of multiple awards in the training sector.

To find out more visit Haddon Training's website: www.haddontraining.co.uk
Apprenticeship in Equestrian Sporting Excellence (AESE)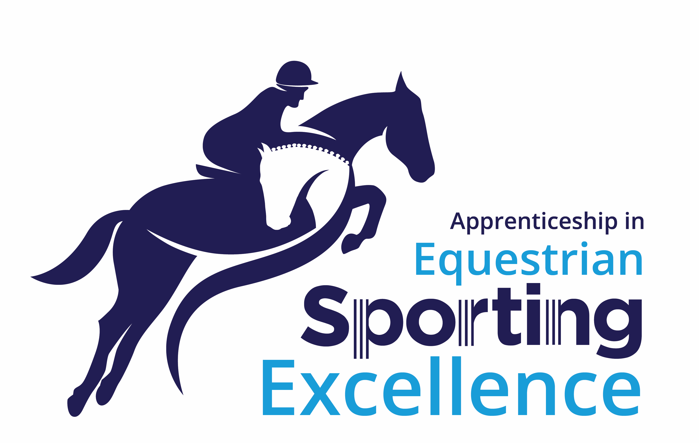 Haddon Training are proud to be the home of the Apprenticeship in Equestrian Sporting Excellence (AESE). The AESE programme allows talented riders to get the support they need to be the very best, and this apprenticeship replaces their extremely popular AASE, which has been hugely successful in developing and preparing talented equestrian athletes.

With coaching from world-class trainers including Andrew Saywell, Heike Holstein and Corinne Bracken, this advanced apprenticeship is for those based in England and is equivalent to A-Level standard.
Course subjects include:
Tactical skills
Communications
Nutritional performance
Career and self-development
Technical skills
Psychological and emotional performance
Lifestyle and personal development
Anti-doping
Physical performance
Safe practice
Injury and risk management
As part of AESE, there are six specialist camps, with each one lasting two days, giving riders access to industry experts including Lizzie Greenwood Hughes, Julia Scott Douglas, Chimp Management and the BEF.
Find out more and apply here: haddontraining.co.uk/sporting-excellence-programme-overview/aese-overview/
Apprenticeships
Haddon Training work with many established showjumping yards and other specialised equine employers to help train and educate the talent of tomorrow, ensuring you are fully competent and working at the commercial speed that equine employers require.

For the equine industry, they can offer equine groom, senior equine groom, learning and skills mentor and a range of business apprenticeships, which are tailored to fit your chosen career pathway, including riding, breeding, racing and general horse care.

You will receive quality, hands-on training to develop your practical skills and experience, alongside training and mentoring in the knowledge needed to be successful in the equine industry. Haddon Training also support maths and English development for those that require it.

Find out more here.
For Welsh members find out more here.
Transporting Horses
Haddon Training are also a leading supplier and recognised centre for delivery of the 1st4sport Level 3 Awards in the Principles of Transporting Horses. These accredited qualifications ensure the welfare of horses during transport on either short or long journeys in the UK .