British Showjumping Fixtures Update
Thursday 18 March 2021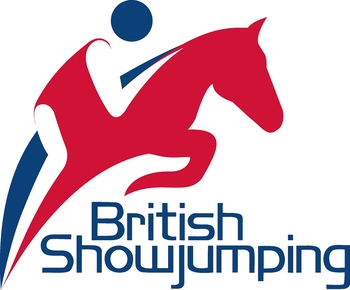 Further to the Resumption of Sport plan issued on 2nd March, as anticipated there have been further changes to the summer calendar and allocated qualifiers. These changes are as follows:
International Shows in England
Bolesworth International Horse Show has moved to July for 2021.

A CSI2*, CSI1*, CSIYH1* has been confirmed at Wellington Riding Centre to run between 19 - 23rd May.

Prestige Italia Big Star Qualifiers, Lord & Lady Senior Newcomers, Equitop GLME Senior Foxhunter Second Rounds and Talent Seekers Qualifiers
The Big Star qualifier due to have taken place at the cancelled Welsh Masters will now be hosted by Chard Equestrian on 1st – 3rd May.

The Senior Newcomers and Senior Foxhunter second rounds scheduled at Addington on 5th – 6th June will no longer take place.

Pyecombe Horse Show will now move from 6th – 9th May to the 3rd – 6th June and will host a Senior Newcomers and Senior Foxhunter second round, a Big Star qualifier in addition to a Talent Seeker Qualifier.

The additional Talent Seekers qualifier will be held at Vale View Equestrian on 1st August and the Senior Foxhunter second round at the Hickstead Derby meeting on 24th – 27th June.

Whilst awaiting further Welsh Government updates; should the Wales & West second round show on 28th – 31st May not be able to run. The Senior Newcomers and Foxhunter second rounds will be rescheduled to the Wales & West Show on 27th – 30th August providing a direct qualification route solely to HOYS.

Winter Novice, Bronze & Silver League Qualifiers
The Winter Novice in addition to the Bronze and Silver qualifiers due to be held at Crofton Manor on 14th – 16th May have been reallocated to Felbridge Equestrian Centre on the same dates.

Area Trials & International Stairways
Discussions are underway regarding the cancelled Area Trials and International Stairways due to have taken place this summer at some of the County Shows which have now cancelled. An update on this will be provided once British Showjumping are in a position to do so.

Scotland
With further Government updates having been given regarding the relaxation of restrictions in Scotland we will now, from the 20th March, see the resumption of pony shows in line with Government requirements.
We would like to once again thank our members, show organisers and officials for their continued support and understanding. Can we also take the opportunity to advise members to visit the Summer 2021 qualifiers page on our website for the up-to-date calendar.