Let's Show Our Support #Tokyo2020 #EquestrianShowJumping
Wednesday 28 July 2021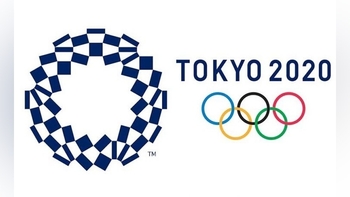 With Showjumping about to start at the Tokyo Olympic Games – our sport is very much going to be under the International Olympic Committee spotlight as they will be comprehensively monitoring its engagement, coverage, popularity and support across all social media platforms.
With this in mind, how we all support the Jumping team of Scott Brash, Ben Maher, Holly Smith and reserve Harry Charles is extremely important if we are to reflect just how popular the sport is and our passion for it.
All sports are extensively monitored by the International Olympic Committee during the Games. We know how great the sport is so let's collectively help make sure they do too!
Proactively create, like, follow, share and follow posts & stories
The more activity we can generate online the better so please do like, follow, share and create content. It would also help if you follow some of the key Groups such as British Equestrian, the FEI, Team GB and of course British Showjumping (please do pick up our official groups which link from our website).
The more of a buzz we can generate, whether it be from tagging friends who may like the post you've seen to purely liking a post or sharing it to your page, will add great value. In doing so it will greatly assist show the world the depth of interest there is in not only Showjumping but equestrianism as a whole.
#Hashtags
There are some key hashtags we all need to be using as we are aware they are being monitored. They are #Tokyo2020 #TeamGB #Equestrian #EquestrianShowjumping #EquestrianJumping #BritishShowjumping
There are also a couple of campaigns running with hashtags aligned that are being monitored. The FEI campaign is #WeDontPlayWeRide – details of which can be found on their website here FEI website and the #ThisIsWhatMakesUs Team GB hashtag for use throughout the games.
Do's and Do Not's – Rule 40
If you an individual using your own social media pages – it is absolutely fine for you to be as active as possible in showing your support.
If you are representing a company or brand on social media then you will need to adhere to Rule 40 here where a number of restrictions apply. It is key that you make sure that you are working within the guidelines so please do take the time to read them.
Any support you could show, no matter how small, is incredibly important if we are to ensure our sport is reflected in the way that it should be. So let's get posting! #Tokyo2020 #TeamGB #Equestrian #EquestrianShowjumping #EquestrianJumping #BritishShowjumping #WeDontPlayWeRide #ThisIsWhatMakesUs