Holly Smith wins the CSI3* Le Touquet Grand Prix
Tuesday 10 May 2022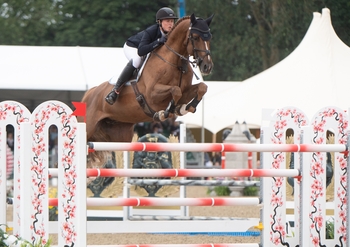 Loughborough based Holly Smith took the victory, along with the 12,825€ first prize, in the CSI3* Grand Prix competition at Le Touquet (FRA) with her own and TJ Hall Limited's Fruselli this weekend.
From a field of forty-two starters, ten combinations left the 1.50m track untouched in the first round to progress to the jump off. Battling it out for their share of 51,300€ prize pot, the ten riders from six nations took on the shortened track but it was Holly and the 12-year-old chestnut stallion Fruselli who combined the best score with the best time to finish on a double clear in a time of 45.01 seconds.
Fellow Brits Ellen Whitaker with Spacecake and Joe Whitaker with Hulahupe JR were hot on her heels but a pole lowered for each dropped them into 7th and 8th places respectively.
Second place went to Ireland's Richard Howley and Consulent de Prelet Z with a double clear in 45.05 seconds and Juliette Faligot (FRA) with Arqana de Riverland took third place with a double clear in 48.72 seconds.
Results from Le Touquet can be viewed here.