Great Britain's Youth Riders Place in the Grand Prix at Fontainebleau
Tuesday 03 May 2022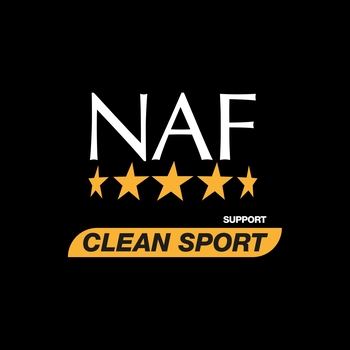 The final day at Fontainebleau Youth CSIO saw all four age groups - Ponies, Children on Horses, Juniors and Young Riders - take to the arena for their respective Grand Prix competitions.
Pony riders Grand Prix
This was the first competition of the day and fresh off the back of their Nations Cup the day prior for which fifty-three starters came forward to tackle the 1.30m thirteen fence track built by Yann Royant (FRA).
Eleven combinations made it through to the shortened jump off track, including three Brits – Tabitha Kyle with Gangnam Style, Poppy Deakin with Armene Du Costilg and Sophie Evans with Oscar Van De Beekerheide. First of the Brits was Tabitha Kyle, aged 14 years from Loughborough in Leicestershire with the 13 year-old bay gelding Gangnam Style, owned by TJ Hall Limited.
Pressing forward from the off and pulling in some well-calculated tight turns, they crossed the finish line with a double clear in a time of 38.41 seconds, putting them in the lead and applying the pressure on the rest of the field. While others came very close to the leading time set by Tabitha and Gangnam Style, it proved unbeatable as they took the victory. The competition was highly competitive with just 0.58 seconds separating the top three. Sophie Evans with Oscar Van De Beekerheide finished on a double clear in a time of 39.84 seconds and Poppy Deakin with Armene Du Costilg finished with a double clear in a time of 44.47, finishing 4th and 8th respectively.
Juniors Grand Prix
This class saw fifty riders come forward to contest the thirteen fence 1.40m course to eventually result in eleven going through to the jump off. Drawn fourth to go in the jump off was seventeen-year-old, Essex based, Claudia Moore with the 10-year-old bay mare, Hardesther, owned by Katrina Moore.
Their tremendous performance resulted in a double clear in a time of 38.39 seconds, taking an early lead. There was just one combination who managed to top Claudia's score and time to take the win, and that was Louise Ameeuw (BEL) and Nasty Boy De Muze, shaving just 0.14 seconds off the leading time, resulting in a second place for Claudia and Hardesther. Iwan Carpenter and Merllyn's Chocca Nova lowered one pole in the jump off to finish in 10th place.
Children on Horses Grand Prix
Taking place at the same time as the Juniors Grand Prix was the Children on Horses Grand Prix where British riders Chloe Mae Morris with Heidiemorka and Noora Von Bülow with Lucky Lisa finished on double clears and placed 7th and 8th respectively.
Young Riders Grand Prix
The last competition of the show was the Young Riders Grand Prix which saw just 3 combinations go through to the jump off. India Bussey with Fahra ES and Antonia Platt with Marvin Van De Waterhoeve both scored one time penalty to finish 4th and 5th respectively.
Further information on the show and full results can be found here.
Read our Team NAF Pony riders Nations Cup in Fontainebleau round up here.
British Showjumping would like to thank NAF, title sponsors of the Senior Nations Cup Teams along with the Pony, Children, Junior, Young Rider and Veteran teams.
NAF's premium range of Five Star brands include Superflex, Superflex Senior, PROFEET, Optimum, Magic, Oestress and Respirator Boost with quality at the heart of everything they do. They are a UFAS (Universal Feed Assurance Scheme), GMP+ (International Feed Assurance Scheme) and BETA NOPS (Naturally Occuring Prohibited Substances) accredited company and this enables them to guarantee full traceability on all the natural ingredients they utilise in their formulations, which are also selected in compliance with the FEI guidelines for Clean Sport.

For further information, visit www.naf-equine.eu/uk/index.jsp.
The GBR showjumping teams are supported by the British Equestrian Federation's World Class Programme, funded by UK Sport through the National Lottery. The Programme focuses on identifying talent, developing potential and maximising medal-winning performances on the world stage.