Eloise Burden wins SEIB Winter Novice Qualifier at Hartpury University Show
Monday 20 December 2021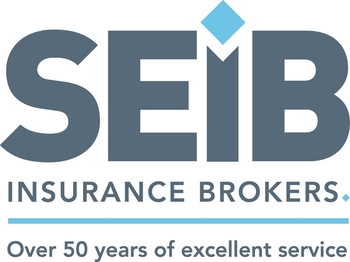 On Sunday, Hartpury University Show played host to the fourth SEIB Winter Novice Qualifier with twenty-six combinations from a starting field of forty-five navigating a first round clear around the course designed by Krissy Spiller.
Ten went on to claim a double clear but it was Eloise Burden from Bicester, Oxfordshire who took the win with her own British bred 13 year-old bay gelding Billy Brogue. Riding tight lines, Eloise crossed the finish line in 35.96 seconds to claim the win. Hot on their heels and taking the runner up spot was Jake Myers and Gamin Des Rondets on 36.68 seconds.
Hartpury University Show – Sunday 19th December 2021
SEIB Winter Novice Qualifier Results
1st Eloise Burden & Billy Brogue – 0/0 – 35.96 seconds
2nd Jake Myers & Gamin Des Rondets – 0/0 – 36.68 seconds
3rd Hannah Freeman & Joanna ND – 0/0 – 38.09 seconds
For the list of qualified riders so far, click here.
NB: Results pending official grading.
SEIB:
SEIB Insurance Brokers are in the top 75 brokers in the country and have been in business for over 50 years. SEIB Insurance Brokers specialise in niche markets and equestrian insurance is a large part of the business. Communication is an important key to the company's success and the ability to talk to people, explain policies and help with problems is regarded as its greatest asset and is the reason they have won many industry awards for customer care. SEIB Insurance Brokers have competitive rates for horse, horsebox, trailer, homes with stables, liability and anything else equestrian. Call for a quote on 01708 850000 or please visit www.seib.co.uk.