Dodson & Horrell National Amateur Second Rounds at Codham Park Equestrian Centre
Monday 11 October 2021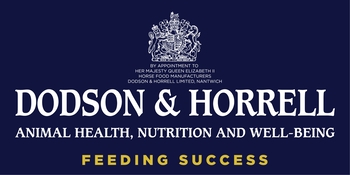 The next Dodson & Horrell National Amateur Second Rounds took place this weekend at Codham Park Equestrian Centre in Braintree, Essex holding the 85cm, 95cm, 1.05m and 1.10m second round classes. Combinations from across the South East contested the classes with the hopes of securing a qualifying ticket to the Dodson & Horrell National Amateur Championships at Aintree Equestrian Centre in Liverpool between 9 - 14 November.
Eleven of the starting field in the 85cm Second Round navigated a first round clear across the course designed by Lisa Kelly with seven going on to scoop a double clear. Jessica Simpson from Colchester, Essex took the win on Lorna Simpson's Lightwood Leonardo a 13 year-old tri coloured gelding in 34.84 seconds. Close on their heels was Jessica's mum, Lorna Simpson and Zilver Bling who crossed the finish line in 35.00 seconds.
In the 95cm Second Round, ten of the initial starting combinations produced a first round clear. Chelmford's Amy Fenelon claimed first place with her own Cathargo Lady, a 16 year-old grey mare. With her foot firmly on the gas, they raced home in 39.90 seconds with the runner up slot filled by Daisy Hughes and Gum Retto who crossed the line in 40.98 seconds.
Aboard her own Inspecteur an 8 year-old grey roan gelding, Charlotte Littlewood from Maidstone, Kent tackled the 1.05 track with style to finish clear in 30.91 seconds to take the win. Two seconds behind them and taking second place was Taylor Marsh and Me and U Two who completed the course in 33.05 seconds.
Finishing the second round classes was the 1.10m track with Phoebe Jefferies producing the only clear round to take the win with her own Zipwire, an 8 year-old bay gelding. Second place was filled by Anna Spratt and Lady Comtess the fastest of the four faulters.
Eight qualifying tickets are given for each of the four classes which are allocated once official grading has been completed. Those qualified for the championships in their specific height category can be found here.
Dodson & Horrell:
Dodson & Horrell has been leading the way in equine nutrition for over 80 years, pioneering manufacturing methods and promoting nutritional research to ensure your horse receives optimal nutrition.
Dodson & Horrell has a team of experienced and knowledgeable equine nutritionists and vets who are on hand if you need any feeding advice. Call the Dodson & Horrell Helpline on 01270 782223 or visit the website www.dodsonandhorrell.com to use the Live Chat or email helplineenquiries@dodsonandhorrell.com