Dodson & Horrell Amateur & Veteran Championships 2020
Saturday 31 October 2020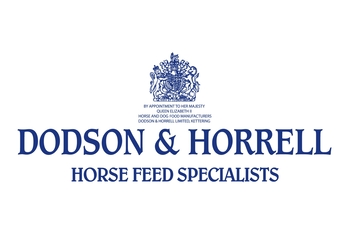 15:00 hrs 31st October 2020 - Statement from British Showjumping regarding the 2020 Dodson & Horrell Amateur Veteran Championships
It is with regret that British Showjumping announce the postponement of the Dodson & Horrell Amateur & Veteran Championships that were due to run between the 9 – 14 November at the Aintree Equestrian Centre.
The decision is not one that has been made lightly and has been made ahead of the uncertainty the country faces in respect of future COVID-19 restrictions. With the rising number of positive coronavirus cases being reported within the UK, the ongoing introduction of regional lockdowns and the news of a potential national lockdown being imminent it is the only sensible decision to make.
We understand that this is disappointing news to all those who had hoped to attend however we trust that everyone will also agree with the decision that has been made during the past few hours by both the governing body and the team at Aintree. Discussions will be taking place next week with a view to identifying an early 2021 date when the Championships could be rescheduled for.
Iain Graham, Chief Executive for British Showjumping said "There was always a risk this could happen and we trust that our membership understand there wasn't any other sensible option to take than postpone the Championships until early next year.
"We have managed to deliver three major championships against all odds thanks to the hard work and commitment of all parties concerned and if it had been possible to deliver a fourth safely then we would have done. But with the uncertain times that we find ourselves in at this moment it would be foolhardy to push forward and then find ourselves being forced to cancel last minute or whilst the event is already running.
"The team at Aintree are as dedicated as we are to delivering the Championships at the earliest opportunity possible and we will give a further update regarding this once one becomes available. I would also like to thank our sponsors Dodson & Horrell for their ongoing commitment to the championships and to our members for their understanding that we all need to do what we can to protect our sport during these unprecedented times."
Carly Sage, Equestrian Manager at Aintree said "The team at Aintree would like to thank all competitors and British Showjumping for their ongoing support during these difficult times. We will continue to work hard in trying to ensure that the Championships can go ahead safely in 2021 and we look forward to welcoming everyone to them when we are able to. With this in mind, we will be working closely with British Showjumping over the forthcoming days and I look forward to us being able to share some positive news as soon as we are able to".