Briony Martin scoops the Equissage Pulse Senior British Novice Second Round at Bury Farm Equestrian Village
Monday 02 May 2022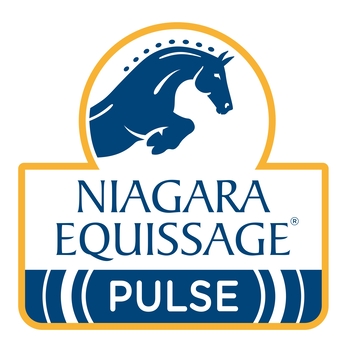 From a huge starting field of eighty nine combinations, Briony Martin from Haywards Heath, West Sussex jumped three solid rounds aboard Pablo Imagine Z to scoop first place in the Equissgae Pulse Senior British Novice Second Round held at Bury Farm Equestrian Village on Sunday.
The first two rounds saw the competitors whittled down until just ten talented combinations were left to go through to the final jump-off. With speed and accuracy on her side, Briony steered her 6 year- old chestnut gelding to a triple clear in just 42.75 seconds.
Bury Farm Equestrian Village – Sunday 1st May 2022
Equissage Senior British Novice Second Round Results
1st Briony Martin & Pablo Imagine Z - 0/0/0 – 42.75 seconds
2nd Emma-Jo Slater Kimba Je Taime - 0/0/0 – 46.33 seconds
3rd Heidi Luck & Las Palmas VG – 0/0/0 – 49.31 seconds
For the full results click here
For the list of qualified riders so far click here.
NB: Results pending official grading.
Equissage Pulse:
Equissage Pulse - Raising the bar in equine therapy. For over 50 years CVT (Cycloidal Vibration Therapy) as used in Equissage Pulse has made Equissage and parent company, Niagara Healthcare, household names in human and equine therapy; their products used and trusted by individuals and NHS spinal Injury units across the country. Manufactured in the UK, and with proven, published scientific research* Equissage Pulse is used by top professionals and everyday riders to help their horses to perform at their best. Benefits include increased circulation to aid performance, increased range of motion, aid rehabilitation and promote wellbeing. All products are portable and easy to use even in the busiest of yards. *The full paper of the original research is available to read on the Journal of Veterinary Science website www.j-evs.com. To book a free proven therapy session for your horse call on 0800 689 9844 or visit the website.