Winter Pony Finals Round Up at The Royal International Horse Show, Hickstead
Wednesday 21 July 2021
On Day Two of The Royal International Horse Show at Hickstead, and under blue skies, ponies and their riders came together to contest three of the British Showjumping Winter Championship titles.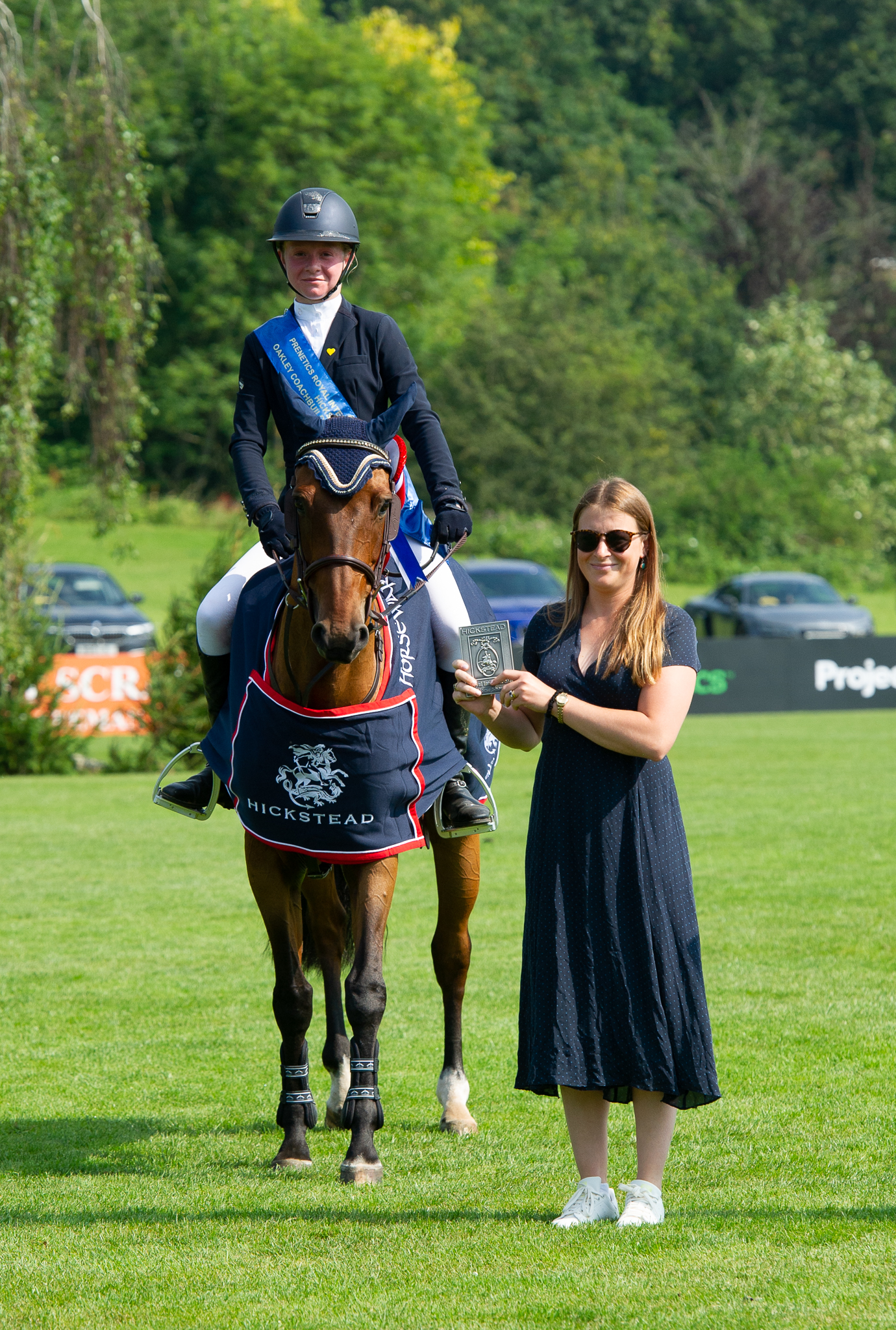 First up was the Winter JC Pony Final, where a competitive starting line-up of twenty-five combinations delivered some great showjumping. The pressure of the occasion must certainly have been felt by many of the young riders that came forward but eight managed to put this behind them and deliver a clear round for a place in second round. Using her first draw in the jump off to her advantage13 year-old Izabella Rodgers from Chelmsford, Essex skilfully posted the winning double clear in what proved to be an unbeatable time of 38.08 seconds, on board the 9 year-old bay gelding Neil 55 owned by Nicola Rogers.
Royal International Horse Show, Hickstead – Wednesday 21st July 2021
Winter JC Pony Final Results
1st Izabella Rodgers & Neil 55 - 0/0 – 38.08 seconds
2nd Rachel Proudley & Queen Mac - 0/0 – 40.03 seconds
3rd Alice Crowley & Access Bill – 0/0 – 40.40 seconds
For the full results click here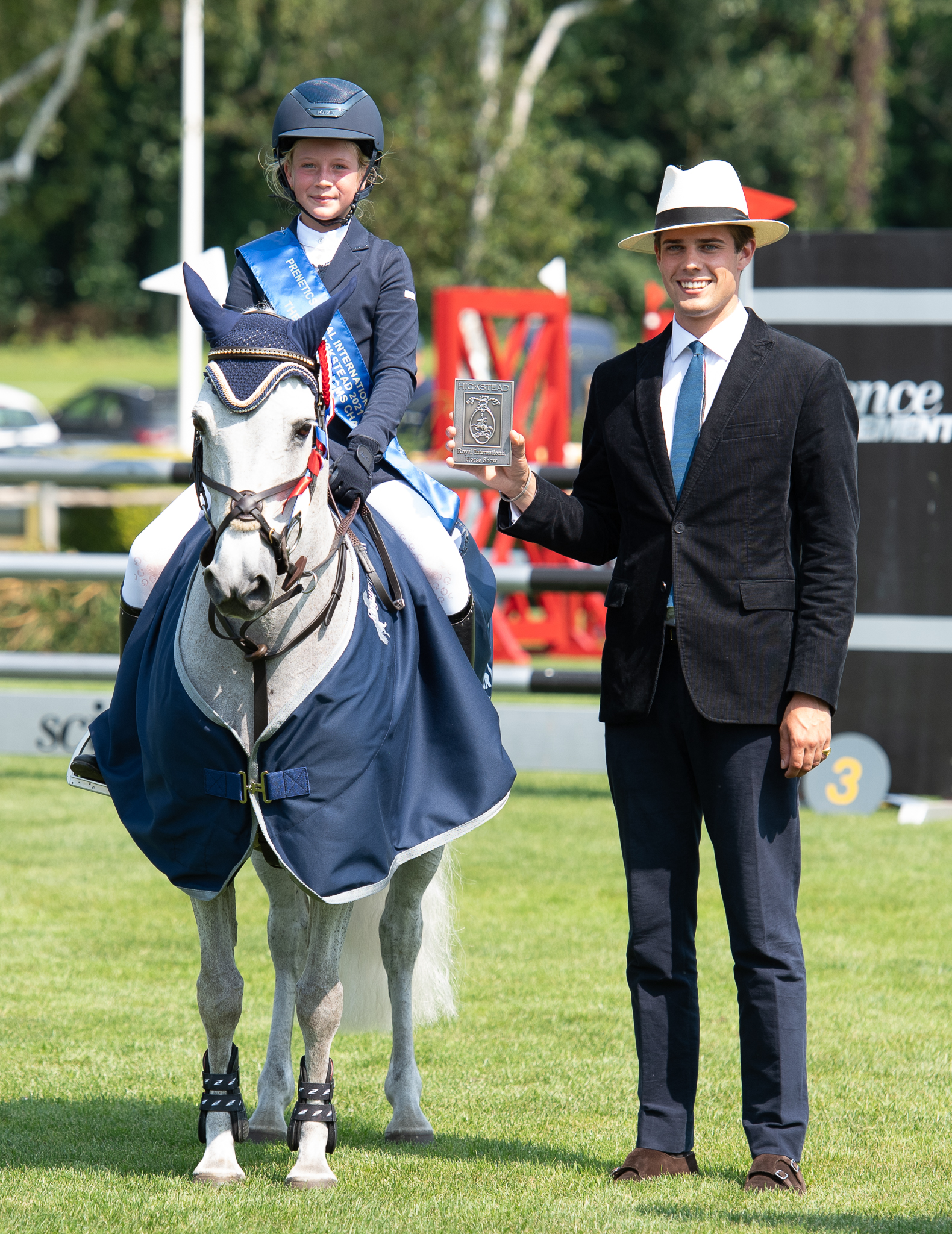 Inspired by her sister's earlier winning way, it was 11 year-old Sophia Rodgers from Chelmsford, Essex who scooped first place in the Winter 128cm Pony Final. From a strong starting field just two combinations were left to go head-to-head in the jump off. Sophia rode Whinney Lass, an 18 year-old grey mare owned by Nicole Rogers, with speed and accuracy to deliver the winning double clear in just 34.46 seconds.
Royal International Horse Show, Hickstead – Wednesday 21st July 2021
Winter 128cm Pony Final Results
1st Sophia Rodgers & Whinney Lass - 0/0 – 34.46 seconds
2nd Cate Kerr & Taggarts Express - 0/0 – 36.97 seconds
3rd Sophia Rodgers & Essenar Jinja Ninja – 4/- – 65.13 seconds
For the full results click here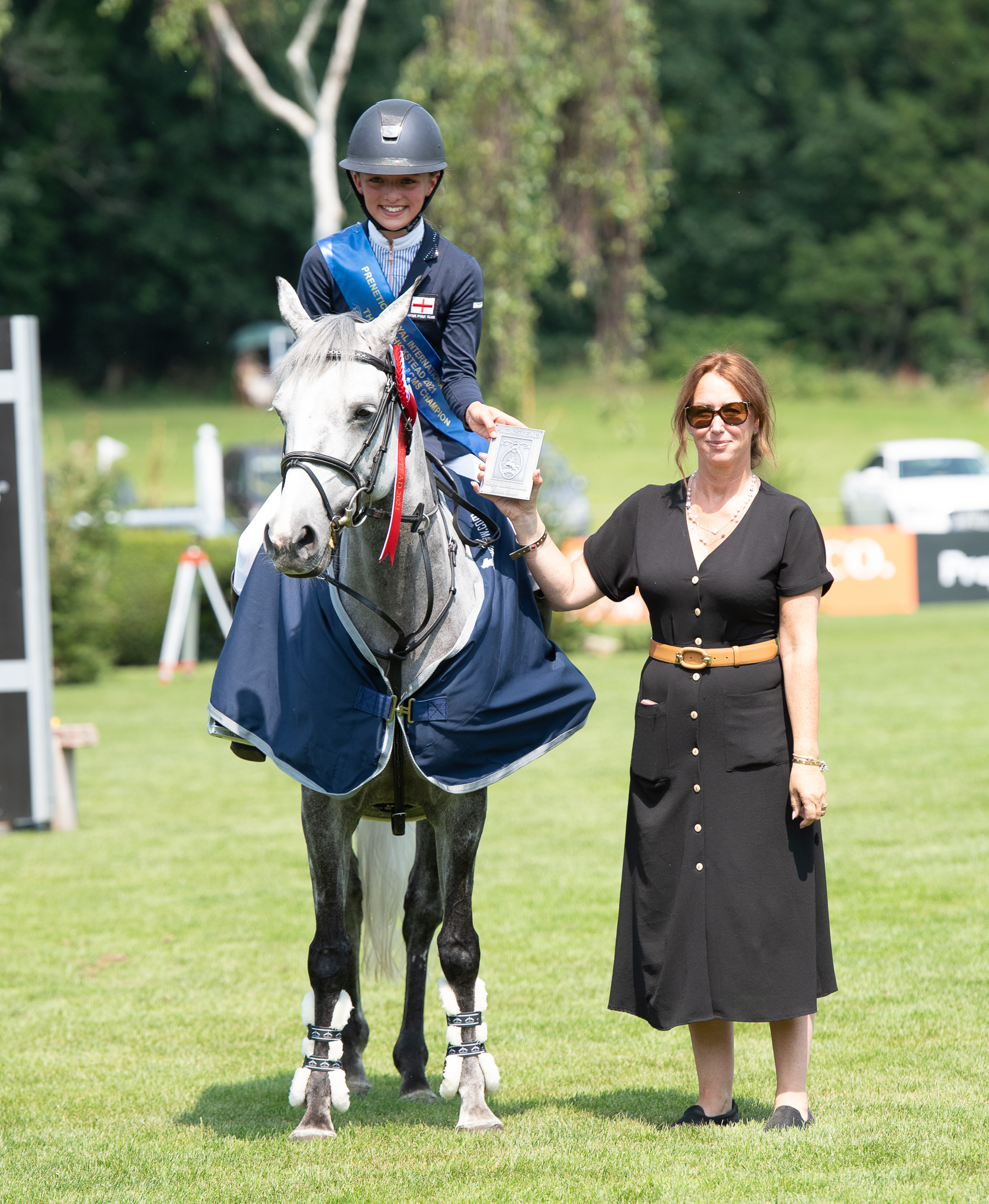 The Winter 138cm Pony Final was won by 13 year-old Katie Bradburne from Hungerford, Berkshire riding Dolly Du Carel, a 12 year-old grey mare owned by Gee Bradburne. This combination was one of just three to produce a clear in the first round to take them through to the jump off, where Katie kept a cool head and used the her early draw wisely as she jumped a lightning fast double clear in what proved to be the winning time of 36.05 seconds
Royal International Horse Show, Hickstead – Wednesday 21st July 2021
Winter 138cm Pony Final Results
1st Katei Bradburne & Dolly Du Carel - 0/0 – 36.05 seconds
2nd Tilly Bamford & Dizzy Rascal - 0/0 – 39.47 seconds
3rd Hollie Gerken & Bear Me In Mind – 0/4 – 49.31 seconds
For the full results click here