Millie Allen claims the Voltaire Design Under 25 British Championship Qualifier at Keysoe International Ltd
Monday 08 November 2021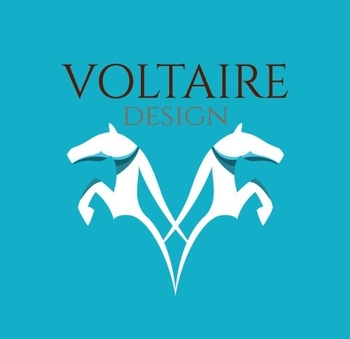 The second Voltaire Design Under 25 British Championship Qualifier took place on Friday evening during the Winter Classic Show at Keysoe International Ltd in Bedfordshire.
The qualifier saw the three highest placed under 25 riders, disregarding those already qualified, gain a qualifying ticket for the Voltaire Design Under 25 British Championship at The London International Horse Show which takes place between the 16th – 20th December 2021.
Twenty three year-old Millie Allen from Stockton-On-Tees, Cleveland claimed the prize for the highest placed under 25 with James Webb's Erik II, a 12 year-old bay gelding. The pair produced a solid double clear to cross the finish line in 36.64 seconds around the course designed by Ben Townley to take fourth place.
Jessica Howard from Huntingdon, Cambridgeshire piloted Karen Ray's Manderville Crescendo, a 10 year-old chestnut gelding into fifth place overall with a double clear in 40.58 seconds which gained her the second highest placed Under 25 rider.
Nineteen year-old Alexander Mclean from Lasswade, Midlothian placed sixth overall and took the third qualifying ticket for the Under 25's with Marjory McNaughton's Gino F, a 10 year-old chestnut gelding. They finished with an unlucky four faults in 32.84 seconds.
For the full results, click here and for the list of qualified riders so far, click here.
NB: Qualifications will be updated pending official grading of results
Voltaire Design:
Established in 2010 Voltaire Design has become the leading French manufacturer of high performance sports saddles. Handmade in France using the finest French leather, Voltaire Design saddles have become renowned for their innovation, comfort and the ability to fully customise each saddle to the horse and rider
Voltaire Design produce saddles for the forward thinking rider who demands style and substance, while prioritising freedom of movement for the horse, together with elegance, durability and customer service.
Voltaire Design combine comfort and performance for the horse and rider, alongside innovative design to produce saddles that enable every rider to fulfil their potential. For more information, visit www.voltairedesign.com.