Major Pony Show Jumping at Liverpool International Horse Show
Thursday 12 October 2017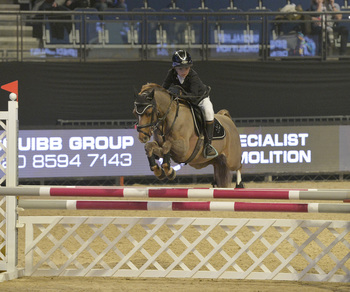 THIS year's Liverpool International Horse Show will see exciting Pony Grand Prix showjumping classes for all three height divisions.
The pony classes always prove hugely popular and 2017 is the first year all three 128cm, 138cm and 148cm Grand Prix Championships will take place.
Making the classes even more special is the fact that for a number of the country's leading pony riders, the show will provide the last chance for them to compete in the sections before they move on the higher pony divisions or horses in the New Year due to their age.
Said Show President, Nina Barbour: "The pony showjumping classes are always a massive hit and the team at Liverpool International Horse Show is delighted to be putting on a class for each height category drawing in the major names from around the country.
"The competition is set to be a highlight for many of the young riders and is a wonderful last event to take part in and a perfect way to end the year.
"The prestigious Grand Prix classes bring together the top riders in their age range riding the top ponies in the country at each level."
This year's Liverpool International Horse Show will see a host of leading names in action from December 29 to 31, at The Echo Arena on Liverpool's iconic waterfront.
For further information visit www.liverpoolhorseshow.com