Junior Academy, Just for Schools and National Championships at Bolesworth 3 – 11 August
Tuesday 14 July 2020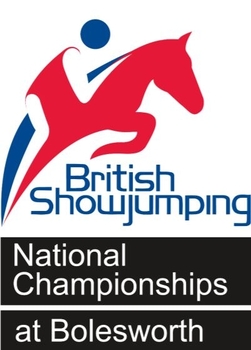 Following the recent announcement that the Junior Academy, Just For Schools and National Championships, supported by NAF, have been relocated the Bolesworth we are also pleased to inform our member the schedule is now live.
In addition to Finals throughout the show which require pre-qualification there are a number of Direct Entry qualifiers as well as a number of first round qualifying classes for members to enjoy across the nine days of jumping between the 3 – 11 August 2020.
The schedule can be found by visiting www.bolesworthyounghorse.com and entries will be open tomorrow evening 15 July. Qualification letters, for the pre-qualified finals, should be received electronically by all members within the next 24 hours confirming their eligibility to compete.
We look forward to seeing you at the show and would like to take this opportunity to thank our members for their ongoing support an understanding during these unprecedented times alongside Nina Barbour and her team at Bolesworth who are working tirelessly to ensure the show's success.
Pre-qualified Finals:
1m Restricted Rider Final
1.10m Restricted Rider Final
128cm Stepping Stones Final
138cm Stepping Stones Final
Junior Members Cup Final
Spring Championships 6 Year Old Final
Spring Championships 7 Year Old Final
Spring Championships Bronze League Final
Spring Championships Silver League Final
Winter 1.35m Final
National 1.30m Final
National 1.40m Final
Senior Members Cup
Grade C Final
Winter Novice Final

Direct Entry Finals:
Club Finals Junior and Senior – 60cm, 70cm, 80cm, 90cm, 1.00m
Just For Schools Finals - 60cm, 70cm, 80cm, 90cm, 1.00m, 1.10m
National 128cm Final
National 138cm Final
National 148cm Final
Children on Horses Final
1.25m Restricted Rider Final
Senior Rider Final
U21 Final

Qualifying series running during the show;
Young Horse Series – 4 year old, 5 year old, 6 year old and 7 year old
1.40m Grand Prix Qualifying Series
Bolesworth Pony Novice and Discovery Series
Bolesworth Horse Novice and Discovery