Izabella Rogers takes the Blue Chip Pony Newcomers Second Round at Wales and West Show
Wednesday 28 July 2021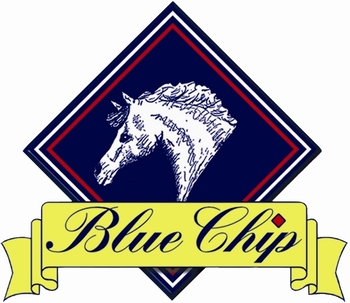 Thirteen year-old Izabella Rogers from Chelmsford, Essex jumped straight in to first place in the Blue Chip Pony Newcomers Second Rounds which took place at Wales and West Show on Sunday riding the 8 year-old iron grey mare, Queen Star.
Against a starting field of sixty talented combinations, Izabella rode two clear rounds for a spot in the final jump off along with fourteen other strong combinations. With a triple clear proving hard to come by, Izabella kept a cool head to produce another faultless round in just 40.00 seconds for first place.
Wales and West Shows – Sunday 25th 2021
Blue Chip Pony Newcomers Second Round
1st Izabella Rogers & Queen Star – 0/0/0 – 40.00 seconds
2nd Thomas Bartrup & Rynnstone Thunder – 0/0/0 – 51.23 seconds
3rd Elysia Heagren-Bond & Indien Legacy – 0/0/4 – 38.81 seconds
For the full results click here
For the list of qualified riders so far click here.
NB: Results pending official grading.
Blue Chip:
Blue Chip Feed Ltd produce the highest quality feed balancers and supplements available in the UK; there is a feed balancer for every stage in a horse's life to ensure optimum health and well-being. Blue Chip products are exported worldwide. For more information please visit www.bluechipfeed.com.