High Standard in BEF Futurity Evaluations
Wednesday 29 September 2010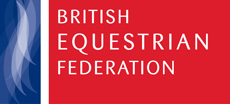 The 2010 Baileys Horse Feeds/British Equestrian Federation (BEF) Futurity Evaluations have this year seen a very high standard with quality British Bred young stock entered in the Show Jumping section gaining top scores. These evaluations help to identify British bred, young potential sport horses that are destined for careers in the main disciplines, and could discover potential sports horses and ponies that become future Olympic or British Team stars.
A total of 10 youngsters entered in this year's Futurity Evaluations, took an Elite Premium score in the Show Jumping section. With an impressive score of 9.46 at Plumpton College, the colt foal Classictop Lancelot, owned and bred by Jane Townshend of Classictop Stud, East Sussex took the overall highest score of the season throughout the 15 venues. He is out of the 18 year old mare, Renkum Meranta, who Jane has wanted since she was a yearling but could never afford her. Bred by Henk Minderman of Renkum Stud Farm in West Sussex, she went on breeding loan and in 2008, Jane went to pick her up from a stud as her breeding loan contract had finished, just as a favour for Henk. "It was just as a favour to Henk as I was in the area, and he then said she could have her! I am so grateful to Henk for giving me this mare – she was 16 at the time and I have wanted her for so long!" Classictop Lancelot's sire is the very accomplished competition sire, Lauriston, who stands at the Delaroche Stud in Pembrokshire.
The highest placed yearling was Chicago's Dylan, owned and bred by Corienne Hall returned to the Grange after a successful score last year. Chicago's Dylan scored a Higher First Premium of 8.89 and his sire is the Hanoverian advanced dressage stallion, Broadstone Chicago. His dam, Rosa II is out of a pony x TB mare and is by an Irish Draught stallion.
In the two year old section, Kasbian, a grey colt by Zacharov and out of Mishka 3 took the top overall score. Bred by Miles Pearson, Kasabian took an Elite Premium score of 9.04.
The highest placed three year old in the show jumping section was Hartpury Sky's the Limit. Bred by students studying for Equine Qualifications at Hartpury College in Gloucester, this gelding is by Take It 2 The Limit, the Selle Français advanced event stallion ridden by Jeanette Brakewell. He is out of Sammy Jo G, a KWPN mare.
Other foals that gained Elite Premium scores in the Futurity Evaluations include Millfield Ballerina, who took 9.21. This Oldenburg filly is by the well known show jumper, Balou du Rouet and is out of Holstein mare called Pretty Woman. She is owned and bred by Sue Jagger of Millfield Stud, North Yorkshire. Filly foal, Pembrey Condor's Diamond, owned and by Roy Haggerty of Pencarder Stud, Exeter, was awarded the highest overall score of the day at The Grange Equestrian Centre, Okehampton. Bred by Louise Buckley, she is by the renowned jumping stallion Condor and is out of Pembrey Diamonds End. Arrietty, owned and bred by Geraldine Ward and with a score of 9.00, had the highest score of the day at Richmond Equestrian Centre. Arrietty, is out of Joridiony Bullends Sensation who show jumped to a high level and went to the Under 18 European championships. Her sire is the well known top show jumping stallion, Armitage. Dreams of Zion, owned and bred by Lindsay Beech took a score of 9.00. He is out of Lindsay's mare, Carnaval Delight, a grade C show jumper and by the grade A show jumping stallion, Zenturio.
In the two year old show jumping section, Elite Premiums also went to Greenvale Debutante, owned by David Francis and bred by Marnie Venables of Greenvale Stud, Camarthenshire, who took a score of 9.00. This mare was entered at Triley Fields and she is by Dick Z, a stallion that jumped successfully as a 4 and 5 year old. Her dam is a mare called Prisca and both the sire and dam have show jumping lines. Cambridge Paramour, a bay stallion owned by Danielle Cole and bred by James Small, was entered at Writtle College and also took an Elite Premium score of 9.00. She is out of Jilarda, a KWPN mare imported from Holland and by the show jumping stallion, Temple Carone.
In the Show Jumping section, the top sire and dam rankings from the 2010 Baileys Horse Feeds/BEF Futurity Evaluations have seen the successful stallion, Lauriston, take the top show jumping sire spot. Bred by Paul Schockemohle, he is now owned by Lucy Sheldrake and stands at the Delaroche Stud, Pembrokshire. The top show jumping sire title is based on the stallion having a minimum of three progeny scores in the Futurity Evaluations and Lauriston had 5 offspring entered this year. The 3 highest scores of his progeny gave him an average of 8.91. The top show jumping dam is the grade C show jumping mare, Carnaval Delight, owned by Lindsay Beech. The dam rankings are based on having a minimum of two progeny scores for that year and Carnaval Delight's two offspring – the two year old mare, Destination Zion and the colt foal Dreams of Zion gave her an average score of 8.79.
With entries limited to 60 at each venue, places quickly filled with a high percentage being foals. Entries are categorised by discipline with age groups for foals, yearlings, two and three year olds and each horse is evaluated in hand and loose in a safe indoor environment as well as undergoing a vet's assessment. A high score and an Elite or First Premium is valuable to breeders but the feedback from the evaluation panel is equally useful for those looking to continue to improve the horses they breed.
BEF's Head of Equine Development, Jan Rogers, was delighted with the results. "The entries that came forward for the Futurity Evaluations this year were fantastic and the standard has once again improved. This scheme is proving to be an assessment system which British breeders value, because it enables them to demonstrate, long before a horse is able to compete, that it has performance potential. It is serving as a valuable marketing tool for British breeders and we are very pleased that so many people want to be part of it".
The BEF Futurity Evaluations are held at 15 venues throughout the UK and young horses go home with a BEF Premium (grade), a stylish rosette and a detailed, informative score sheet. An attractive certificate to keep and frame follows on after the event. All results are published on the fully searchable Futurity site, and afterwards feature with those horses' performance records on NED, the National Equine Database.