EquestrianClearance.com Renew Title Sponsorship of the British Showjumping Senior Newcomers Championship
Friday 21 March 2014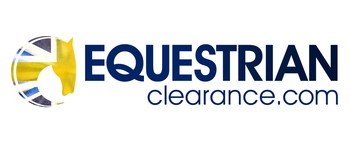 British Showjumping is pleased to announce that award winning online retailer, EquestrianClearance.com, will be continuing their sponsorship of the British Showjumping Senior Newcomers Championship.
This year marks EquestrianClearance.com's fourth year of support of this popular and highly competitive series, which culminates in the Championship Final at the Horse of the Year Show at Birmingham's NEC during Wednesday 8th October - Sunday 12th October 2014. Last year's Championship was won by Philip Spivey with Smirnov, a seven-year-old chestnut gelding owned by Charlotte Briggs.
In addition to their title sponsorship, EquestrianClearance.com also produces the British Showjumping merchandise. Last year saw children's sizes added to the popular adult's clothing range and an exciting horsewear range was also launched. Earlier on this year, EquestrianClearance.com won the SEIB Mail Order/Internet Retailer of the Year Award at the prestigious 2014 BETA Business Awards. The accolade is presented to a retailer that offers outstanding customer service and the award was presented during the annual BETA Gala Dinner.
Lorraine Meadowcroft, CEO of EquestrianClearance.com, said "As a long term follower of showjumping we understand the importance that the Newcomers series plays in the role of helping to develop talent both for horse and rider. We are therefore delighted to play our part in supporting such a great national series as the Newcomers."
Maria Clayton, Head of Communications at British Showjumping, further commented "We are thrilled to be announcing the continued support from EquestrianClearance.com with this popular series. The sponsorship is testament to the company's support of showjumping and we are fortunate to have such a passionate and proactive sponsor."
The EquestrianClearance.com Senior Newcomers Championship Series is for registered horses in Grade C which have not won a total of £300 and are to be ridden by Adult, Associate or Junior Members. Competitors have until the 31st May 2014 (inclusive) to qualify for the EquestrianClearance.com Senior Newcomers Second Rounds. The Second Rounds will be held during May – August 2013 and from these Second Rounds, combinations have the opportunity to qualify for the Championship Final.
EquestrianClearance.com:
Established in 1992, EquestrianClearance.com has since become one of the most innovative and influential online retailers in the equestrian community.
Supplying a wide range of top quality products for horse and rider at great value prices; everything you need can be found at the click of a button. The easy to navigate website enables you to choose from competition wear to leisure wear, saddlery items to rugs and stable necessities to gifts. EquestrianClearance.com customers are regularly updated with newsletters informing them of all the latest offers and innovations.
Customer service is a top priority for EquestrianClearance.com, as well as giving back to the community through sponsorship and charitable causes.
For more information, visit www.equestrianclearance.com.