Dodson & Horrell National Amateur Second Rounds at Keysoe International Ltd
Monday 18 October 2021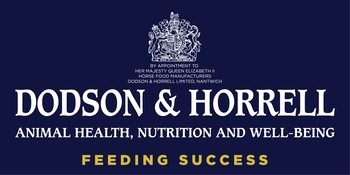 The most recent Dodson & Horrell National Amateur Second Rounds took place this weekend with Keysoe International Ltd in Keysoe, Bedfordshire holding the 85cm, 95cm, 1.05m and 1.10m second round classes. Combinations contested the classes with the hopes of securing a qualifying ticket to the Dodson & Horrell National Amateur Championships at Aintree Equestrian Centre in Liverpool between 9 - 14 November.
Twelve of the starting field in the 85cm Second Round navigated a first round clear across the course designed by Mark McGowan with six going on to scoop a double clear. West Midlands 18 year-old Evie Horne came out on top with Adrian Horne's Bouncing Tigger III, a 12 year-old chestnut gelding in 36.68 seconds. Close on their heels and taking second place was Susan Andrews and Pauldarys Quick BZ on 37.96 seconds.
In the 95cm Second Round, thirteen of the initial starting combinations negotiated a first round clear across the ten fence track. 14 year-old Lilia Beal from North Scarle, Lincolnshire took first place with her mother's My Windmill Boy, a 9 year-old dapple grey gelding. Lilia produced a faultless double clear to cross the finish line in a time of 34.60 seconds. The runner up slot was filled by Nuala Hemington and In a Spark in 36.40 seconds.
Twenty one combinations came forward to tackle the 1.05m track, with twelve going on to navigate a first round clear. Hannah Cole from Hitchin, Hertfordshire riding her own Billy Lime a British bred 15 year-old bay mare crossed the finish line in 39.16 seconds to claim first place. Nuala Hemington and In the Spark filled the runner up spot once again with the clock finishing on 41.45 seconds.
Finishing the second round classes was the 1.10m track with seven combinations completing the ten fence course clear in the first round. West Sussex's Olivia Leaning had her foot firmly on the gas to take first place crossing the finishing line in 35.53 seconds with her own All that Jazz X, an 18 year-old bay mare. Taking second place was Sophie Weaver and NBE Dynamic on 40.10 seconds.
Eight qualifying tickets are given for each of the four classes which are allocated once official grading has been completed. Those qualified for the championships in their specific height category can be found here.
Dodson & Horrell:
Dodson & Horrell has been leading the way in equine nutrition for over 80 years, pioneering manufacturing methods and promoting nutritional research to ensure your horse receives optimal nutrition.
Dodson & Horrell has a team of experienced and knowledgeable equine nutritionists and vets who are on hand if you need any feeding advice. Call the Dodson & Horrell Helpline on 01270 782223 or visit the website www.dodsonandhorrell.com to use the Live Chat or email helplineenquiries@dodsonandhorrell.com