British Showjumping Spring Championships Awarded to Northcote Stud
Wednesday 08 December 2021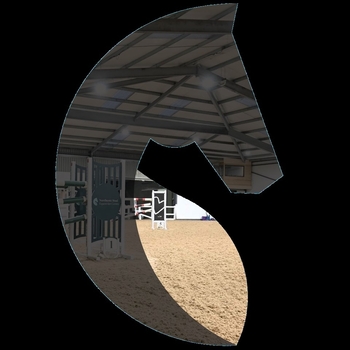 British Showjumping is pleased to announce that their Spring Championships have been awarded to Northcote Stud in Blackburn, Lancashire and will run between 24 – 27 March 2022.
There will be a total of eight Winter Championships contested throughout the four days of competition; six of which will require pre-qualification. For the up-to-date list of those who are already qualified please click here.
The Finals which will be taking place are:
Winter Grade C Championship
Winter 1.35m Championship
Winter Senior Bronze Championship
Winter Senior Silver Championship
Winter 5 year-old Championship*
Winter 6 year-old Championship
Winter 7 year-old Championship
Winter Children on Horses Championship*
On being awarded the Championships Adam Cromarty, Event Director for Northcote Stud said "Both myself and the Whiteside family are delighted to be hosting the 2022 edition of the British Showjumping Spring Championships. We have a strong focus on promoting top sport within enjoyable surroundings and this event will be a true asset to our existing calendar, which has also seen the addition of a Winter Classic and CSI2*. We will be working hard to ensure this show has a true championship feel, with a gala night planned that will encourage members of the public to come and enjoy our sport."
Iain Graham, Chief Executive for British Showjumping said "Northcote Stud offer superb facilities and we are extremely pleased to be awarding the Championships to them. Adam and his team are focussed on delivering a great event and we look forward to working with them in the lead up to show."
The show schedule will be available shortly at www.northcotestud.com where online entries and stabling can also be made.
*Those marked with an asterisk do not require pre-qualification.