BRITISH SHOWJUMPING ANNOUNCES MAMMA MIA'S AWARD-WINNING PRODUCER JUDY CRAYMER AS A NEW AMBASSADOR FOR THE SPORT
Tuesday 13 September 2011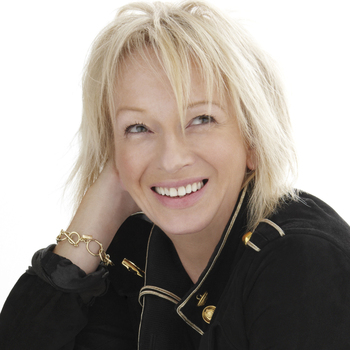 "It's an on-going love affair."
Judy Craymer has become a new ambassador for British Showjumping as the sport gears up for the European Championships in Madrid this week. The creator and producer of Mamma Mia! is joining forces with her friend and fellow showjumping fan, Jennifer Saunders (of 'Absolutely Fabulous fame), to lend much-appreciated and valuable support to the sport.
"Horses were my obsession as a teenager and you never lose that love. I forced my parents into letting me have riding lessons when I was as young as five years old. I have no idea where it came from. But once it started, I was hooked. Then I persuaded them to let me go to pony club and by the time I was 12 I had pestered my way to my first proper horse. He was called Tarquin. He came from Ireland and cost £400. I was obsessed. Boyfriends used to say: 'It's either me or the horse'. Of course, I always used to choose the horse.
"I competed, I groomed for international riders, slept in a horsebox at Hickstead, had a big crush on Graham Fletcher and spent most of my time covered in mud. These were very formative years.
"So I am obviously very thrilled to be asked by British Showjumping to contribute in this way. It's a circle of life. I think it's really important to get over the message that you don't need to be born into great wealth to be a showjumper. I certainly wasn't. It's there for everybody and it's great fun. It's about adventure and the great outdoors, all the things we are constantly telling children they should have in their lives. It's about team spirit and being responsible. I think it is the most fantastic sport and anything I can do to help it achieve it's former prominence in our national life, I would love to do. "
Judy, who studied at the Guildhall School of Music, has produced 34 productions of Mamma Mia! around the world and was nominated for a Tony Award for Best Musical in 2002. In the Queen's birthday honours list in 2007, she became an MBE of her contribution to the music industry. In 2008 Judy was honoured with the Women in Film ITV Achievement of the Year Award. MAMMA MIA! THE MOVIE was also nominated for a Golden Globe for Best Motion Picture ­ Musical or Comedy, a BAFTA for Outstanding British film and Judy was personally nominated by BAFTA for the Carl Foreman Award for Special Achievement.
Judy is currently producing Viva Forever, a musical based on the songs of the Spice Girls written by Jennifer Saunders.
FOR MORE INFORMATION, contact Maria Clayton on 02476 698808 or by email at maria.clayton@britishshowjumping.co.uk