Britains Carian Scudamore gets off to a flying start at the Youth Olympic Games
Wednesday 18 August 2010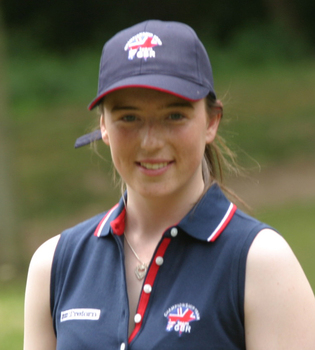 The Youth Olympic Games equestrian events got off to a flying start at the beautiful Singapore Equestrian venue today, with Australasia, Africa and Europe sharing the lead after the first round of the Teams Jumping competition.
Clear rounds came from Australasia's Thomas McDermott (AUS) and Jake Lambert (NZL), Africa's Abdalla Mohamed (EGY) and Samantha McIntosh (RSA), Europe's Martin Fuchs (SUI) and Carian Scudamore (GBR) and Marcelo Chirico (URU), riding for the South America team.
Six teams represented the different continents of Asia, Australasia, North and Central America and Caribbean Islands, Africa, Europe and South America competed. There were five riders on each team, with the best three scores to count. At the end of the first competition, Australasia, Africa and Europe are out in front on just four faults apiece
The riders are competing on borrowed horses and all of them have shown a vast improvement since first teaming up with their horses on 14 August, just three days before the first class. As well as the seven clears, most were on only four or eight faults -an excellent result for their first day of competition.
The atmosphere was absolutely electric in the stands with a capacity crowd, consisting of many local school children - future Youth Olympic Games champions perhaps - who really got behind the riders. As local hero Caroline Chew (SIN) entered the arena, the roof almost lifted off the stadium with the cheering. Throughout the competition, the buzz in the riders' stand was very upbeat, with teams bonding closely and supporting each other before and after their rounds.
Even though this is the first Youth Olympic Games experience for all the young riders, several of them are not the first in their families to compete at Olympic level. Australian rider Tom McDermott's father Greg and Belgian athlete Nicola Philippaert's father Ludo are both Olympians, while Martin Fuchs (SUI) has two people to draw advice from as his father Thomas as well as his uncle Markus were on Swiss Olympic teams.
Asian team member, Mohamad Alanzarouti (SYR), described how it felt to be the first rider into the arena to kick-start the Youth Olympic equestrian events in Singapore: "It was strange at the beginning to be the first rider on course", he said. "I am feeling better now, but I want to concentrate on working on the type of fences that I had down, so I can be prepared for the next round."
FEI Director of Jumping, John Roche, was impressed with the achievements of the young riders: "It is great to see that all the athletes have coped so well with the challenge of riding horses other than their own. With three teams finishing the first round with 4 penalties each, medal positions are still very open going into the second round. It is very encouraging to see so much young talent".
Equestrian Athlete Role Model, Lisen Bratt Fredricson (SWE), commented: "I think it was a really nice course, a very fair course. I was very impressed to see that so many of the riders were riding very softly, staying calm and not letting their nerves affect them. They were taking their time and riding well. My advice to the competitors for round two is to work on the things that may have gone wrong today, but also to focus on the positive aspects of their rounds. Also, the athletes need to remember to enjoy themselves and soak up the atmosphere of being part of an Olympic event."
The second round of the team competition takes place on 20 August. Individual competition kicks off on Sunday, 22 August.
Youth Olympic Games (Equestrian), Team Jumping, Standings after 1st round - Equal 1, Australasia, Africa and Europe, 4 penalties; equal 4, Asia and South America, 12; 6, North & Central America & Caribbean Islands, 16.
For detailed results please click here.