COVID-19 Protocols at Shows from Monday 17 May 2021 in England & Scotland
Friday 14 May 2021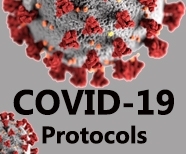 With the relaxation of Protocols from May 17 in England and Scotland British Showjumping are pleased to let members know that they can now be accompanied by friends and family. This is limited inline with Government guidelines however to a maximum of six people, including the rider, or two households.
All members attending a show should remain with their 'bubble' and not mix with other households whilst on site. Individuals should travel to and from the venue as part of their bubble and the advice to arrive, compete and leave remains in place. Presentations are also now being allowed to take place as long as there are no more than six people present, including the presenter and anyone accompanying them.
All other social distancing and hygiene measures continue to apply for everyone attending any British Showjumping activity and must be adhered to at all times in line with British Showjumping Covid-19 protcols.
Indoor arenas can also be used for competition and warm-up arenas on the understanding that they similarly sit in line with current British Showjumping Covid-19 protocol framework which can be found here.
This currently applies to England and Scotland only, we continue to monitor the situation in Wales and will update accordingly. Please also note that our guidance will be regularly reviewed and could be subject to change in line with any future Government advice.