Prestige Italia Big Star Championship Qualifier at Chard Equestrian Centre
Monday 09 May 2022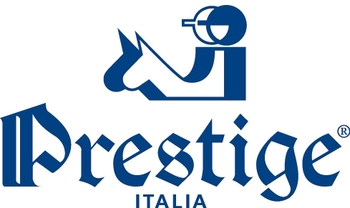 The first Prestige Italia Big Star Championship Qualifier of the season took place at Chard Equestrian Centre, Somerset on Saturday and it was a real showcase of talented 6 year-olds. Looking to reward consistent jumping in young horses the following sixteen combinations all shared the honours having jumped treble clears.
Chard Equestrian Centre – Saturday 7th May 2022
Prestige Italia Big Star Championship Qualifier Results
Angela Thompson & Billy Tropicana
Laura Mantel & Dame Diamant Z
Callie Chant & Larette
Helen Tredwell & Market M'Dam
Joseph Trunkfield & Lano
Lorraine Lock & Billy Gobi
Angela Thompson & Sanavisto
Leo Lamb & Gmail
Lauren Edwards & Dante IV
Angela Thompson & Billy In The Getto
Jake Myers & Gamin Des Rondets
Callie Chant & NPS Jaliska
Emily Sage & Vogue TW
Philip Spivey & Billy Foxtrot
Laura Mantel & Conquistador II DRH Z
Leo Lamb & Qian Van Heiste
For the full results click here
For the list of qualified riders so far click here.
NB: Results pending official grading.
Prestige Italia:
Prestige Italia is a leading company in the manufacturing and distribution of high quality saddles. Innovation and MADE IN ITALY are the key pillars that make Prestige saddles the essence of quality, reliability and functionality. Through experienced craftsmanship and a constant desire for technological improvement, their custom saddles are designed for the well-being of both horse and rider. For more information, visit www.prestigeitaly.com.