British Showjumping's Team NAF finish 6th in Gijon CSIO5* FEI Nations Cup
Friday 31 August 2018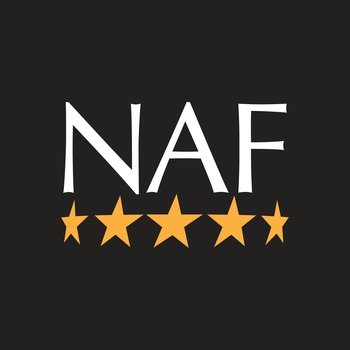 It was a sixth place finish for Great Britain, riding under the title sponsor banner of Team NAF, in the CSIO5* Nations Cup in Gijon, Spain this afternoon at the Las Mestas Sports Centre.
The team, who were joint leaders at the end of the first round slipped down the placings in the second despite 19 year-old Harry Charles, who was making his 5* Nations Cup debut posting a double clear performance. Ellen Whitaker also delivered a superb clear in what was just her second nations cup for quite a while having had a break from team competition since 2011 and only just returning earlier this year.
GBR Individual Performances
Ellen Whitaker from Barnsley, South Yorkshire with Arena UK Winston, a 9 year-old black stallion owned by Norman Oley in their role of pathfinder jumped a foot-perfect first round to return home on a zero penalty score. Touching the top rail of the penultimate fence in the second round they broke the finish line just outside the time allowed to accrue 5 penalties in a round that up until then had looked as strong as their first.
Jamie Gornall from York, North Yorkshire with Christian 25, a 12 year-old grey stallion owned by Gornall Equestrian LLP had a fence down and a foot in the water in Round 1 just over the time allowed. The second round saw them pick up pace however two fences down saw them finish on 8 penalties.
Julie Andrews from Preston, Lancashire with Ayrton IV, a 13 year-old bay gelding owned by Eva Bjorkman were unlucky to pick up 4 penalties mid-course in their first round. The second saw them lower the top pole at the first two elements of the combination to finish on 8.
Harry Charles from Alton, Hampshire with ABC Quantum Cruise, a 9 year-old bay gelding owned by Peter Charles MBE certainly had everyone talking. Aged 19 years and having recently won Team and Individual Gold at the Young Rider European Championships he was making his first appearance on a 5* Nations Cup team and was exceptional in his role of team anchor with his delivery of two clear rounds for Great Britain.
Winning Teams
It was a three way jump off for the top three placings with Italy, Spain and the Netherlands all sitting on 12 penalties at the end of the second round. Home nation Spain took the eventual win, much to the approval of the crowds who had come out to support their riders, with Italy 2nd and the Netherlands in 3rd place.
Di Lampard
Talking after the competition, World Class Performance Manager for Showjumping Di Lampard commented "We have seen two fantastic young horses today, in the form of Arena UK Winston and ABC Quantum Cruise, showcasing their tremendous ability at this level by posting clear rounds. I'd like to talk specifically about Harry who rode two outstanding rounds and when you consider that he was put in the role of anchor, at just 19 years of age, he has shown maturity and talent far beyond his years. Their double clear was one of only three achieved and he has really proven himself on the senior stage this afternoon. Also, it's great to see Ellen back competing at this level and opening for the team in the way that she did with such a strong clear."
For full results of the Nations Cup competition visit http://gijon.in2strides.com/.
The Grand Prix will be on Sunday 2nd September at 15:30 hrs local time. The Chef d'Equipe accompanying the team will be World Class Performance Manager for Showjumping, Di Lampard.
For further information on the show and full results once the show is underway, visit hipico.gijon.es.
British Showjumping would like to thank NAF, title sponsors of the Senior Nations Cup Teams along with the Children, Junior, Young Rider and Veteran teams.
NAF's premium range of Five Star brands include Superflex, Superflex Senior, PROFEET, Optimum, Magic, Oestress and Respirator Boost with quality at the heart of everything they do. They are a UFAS (Universal Feed Assurance Scheme), GMP+ (International Feed Assurance Scheme) and BETA NOPS (Naturally Occuring Prohibited Substances) accredited company and this enables them to guarantee full traceability on all the natural ingredients they utilise in their formulations, which are also selected in compliance with the FEI guidelines for Clean Sport. For further information, visit www.naf-equine.eu/uk/index.jsp.
The GBR showjumping teams are supported by the British Equestrian Federation's World Class Programme, funded by UK Sport through the National Lottery. The Programme focuses on identifying talent, developing potential and maximising medal-winning performances on the world stage.