British Showjumping see phased resumption of shows from 15 June 2020
Friday 12 June 2020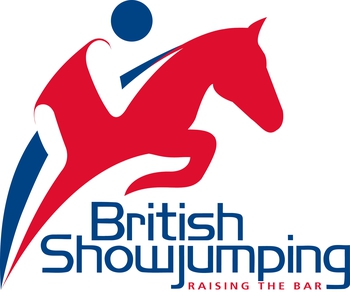 Following ongoing communication with the Department for Culture, Media and Sport (DCMS) and Sport England, British Showjumping are delighted to be in a position to announce the start of the phased return of competition in England from Monday, 15 June 2020. We are expecting updates from the Scottish and Welsh governments next week and will update our members once we have that guidance.
Since being given the approval late yesterday afternoon, 11 June 2020, discussions have been taking place with show organisers so that they can start preparing schedules and confirming dates that were already in the calendar.
The initial phase of competition will see single day Category One, Category Two, Junior, Just for Schools and Club shows permitted to run. Dates for when the remaining categories will be permitted are yet to be advised.
Show Organisers have already started revising their schedules on the Show Calendar which is being updated regularly throughout the day and can be found by visiting here .
All normal rules will apply in terms of grading and eligibility in respect of the competition however there will be changes in the way that members will be required to travel to and from shows and their presence once on site due to the COVID-19 protocols that are required to be in place.
British Showjumping Training Shows will continue to be permitted to run and free Day Tickets are available for use during June at either Training or Competition shows.
Before attending any British Showjumping training or competition shows it is important that you familiarise yourself with the COVID-19 protocols that have been put in place to assist with ensuring your safety and minimise the spread of the infection. UK Government guidance is being updated frequently, therefore it is imperative that you familiarise yourself with the latest information prior to leaving for a show.

Some of the key points and information portals you should visit and be aware of are as follows:
KEEPING YOURSELF AND OTHERS SAFE
Visit the Public Health England (PHE) website for up-to-date guidance regarding Social Distancing, Health and Wellbeing. This will include information on:

Staying at home if you think you have coronavirus: self-isolating
Staying alert and safe outside you home: social distancing, hand washing, barrier wear
Driving and transport in the UK
Further information is also available on the PHE website ranging from the UK Government's COVID-19 recovery strategy through to being tested for Coronavirus and the support that is available to individuals and companies.
DETAILS FOR COMPETITORS:
Read the member information for phased return of activity here
All shows will operate under UK Government COVID-19 protocols
Each venue will also have their own COVID-19 protocols and it is important you are familiar with them before you arrive at the venue. They will be sent to you when your entry is confirmed.
It is imperative that all members strictly adhere to the COVID-19 protocols set out by the UK Government, British Showjumping and the Show Venue. Should anyone not adhere to these they will be asked to leave the venue immediately and reported accordingly. Should such an incident occur others may also be asked to leave the venue to ensure the safety of others and minimise any risk to health.
British Showjumping would like to take this opportunity to thank DCMS and Sport England for working so proactively with us and allowing showjumping to be one of the first amateur sports in England permitted to recommence competition. We would also like to thank our show organisers who have worked, at extremely short notice, to ensure that our members have an opportunity to compete at affiliated shows within a matter of days of us receiving notice that they would be permitted to do so.
Further information on the resumption of competition is available on the British Showjumping podcast which is available here.