GB's Team NAF finish joint 3rd in Vilamoura CSIO3* FEI Nations Cup
Tuesday 17 November 2020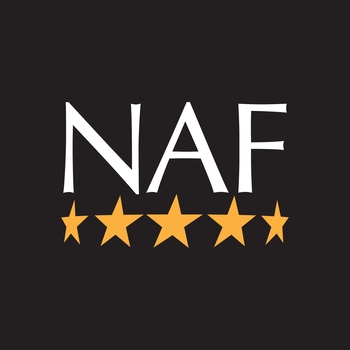 It was a joint 3rd place finish for Great Britain today in the CSIO3* FEI Nations Cup competition at the Clube Hipico de Vilamoura in Portugal.
Riding under the title sponsor banner of Team NAF, the team of four finished on a total score of 16 penalties to share 3rd place with both Italy and Ireland behind Germany and France. The win had gone to Germany with their 8 penalty overall score whilst France finished on 13 penalties to take 2nd.

For the Brits it was a team of up-and-coming young riders that were led out by the established and in-form Laura Renwick from Maldon, Essex with her own and husband John's 9 year-old British Bred bay gelding Arkuga (Arko III x Heartbreaker). A superb first round clear saw Laura set the team up with a great start and it was an incredibly unlucky touch at the final fence in the second round that saw her narrowly miss out on posting another foot-perfect performance with the scopey gelding.
Jodie Hall-McAteer, aged 20 from Borehamwood, Hertfordshire with Salt 'N Peppa, an 11 year-old chestnut gelding owned by Mandy Hall was the next to come forward. It was the slightest touch at the final element of the combination that saw the pole roll and them pick up 4 penalties in the first round. Their second round saw 8 penalties collected at an early vertical and at the back pole of an oxer following the open water.
Lily Freeman Attwood, aged 18 from Aylesbury in Buckinghamshire with Karibou Horta, a 10 year-old chestnut gelding owned by Eurohorse – Axel Verlooy, came forward as the third rider of the four. It was a debut appearance on a senior team for Lily which saw her finish on 9 penalties accrued at the open water and the middle part of the combination when they came through the finish line just outside the time allowed. Their second round saw them improve on their pace to finish within the time allowed albeit with two fences down to finish on 8 penalties.
Jack Whitaker, aged 19 from Whatton in Nottinghamshire with his father Michael's 11 year-old grey stallion Valmy de la Lande took on the role of anchor rider with maturity far beyond his years. An outstanding foot-perfect first round clear saw Jack return home penalty free to see GB sit in 2nd place at the halfway stage on just 4 penalties. Jack's second round really saw him make his mark on the competition when he posted yet another faultless round to return home on a zero penalty score and secure GB their joint 3rd place finish.
Talking after the presentation World Class Performance Manager for Showjumping, Di Lampard, said "We've seen a great result from the entire team today with a particularly notable performance from Jack Whitaker who brought home a very strong double clear for the team in his role of anchor in what was only his second senior team appearance. Laura also played a great role as pathfinder for the team of young riders that followed her out. A great first round clear saw her set the team up for the rest of the competition and she was just very unlucky in the second to not have delivered another."
For further information on the show and full results once the show is underway, visit www.vilamouraequestriancentre.com.
British Showjumping would like to thank NAF, title sponsors of the Senior Nations Cup Teams along with the Pony, Children, Junior, Young Rider and Veteran teams.
NAF's premium range of Five Star brands include Superflex, Superflex Senior, PROFEET, Optimum, Magic, Oestress and Respirator Boost with quality at the heart of everything they do. They are a UFAS (Universal Feed Assurance Scheme), GMP+ (International Feed Assurance Scheme) and BETA NOPS (Naturally Occuring Prohibited Substances) accredited company and this enables them to guarantee full traceability on all the natural ingredients they utilise in their formulations, which are also selected in compliance with the FEI guidelines for Clean Sport. For further information, visit www.naf-equine.eu/uk/index.jsp.
The GBR showjumping teams are supported by the British Equestrian Federation's World Class Programme, funded by UK Sport through the National Lottery. The Programme focuses on identifying talent, developing potential and maximising medal-winning performances on the world stage.