Day 1 at the Prenetics Royal International Horse Show
Tuesday 20 July 2021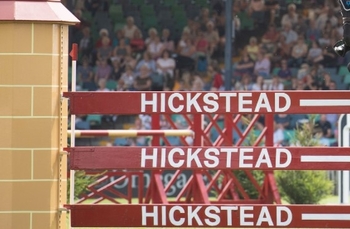 The first day of the Prenetics Royal International Horse Show got underway at Hickstead today, Tuesday 20 July with some great jumping across multiple levels.
Megan James had a quite remarkable result in the Al Shira'aa RIHS Five Year Old qualifier, winning with NFS Angelina but also taking second and third spots with Tresor V't Hof Van Eversem Z and Labat respectively. Nicole Lockhead (Emerald Irish Cruise) took the Six Year Old qualifier before Will Fletcher claimed the Seven Year Old top spot with Baloutero.
Helen Rees scored a win in the EQ Horseboxes RIHS 1.20m Open with Bianca Du Rouet, while the final Winter Grades B&C Qualifier went to Shane Breen (Vistogrand), with the pair finishing just 0.22sec ahead of Louise Simpson and Starouge.
Tomorrow will see things get underway in the International Arena with a busy day of British Showjumping Winter Finals including the Pony Winter 128cm and 138cm Championships along with the Oakley Coachbuilders Winter JC Final. Then the SEIB Winter Novice and the Winter Grades B&C titles will be contested for shortly afterwards. For the timetable , click here.
If you're not able to attend in person you can of course catch up with all the action via www.hickstead.tv or www.britishequestriansport.tv .
For all showjumping results, click here.
Tickets for the Prenetics Royal International Horse Show (21-25 July) are on sale now, costing £15 per adult, £10 concessions and under-16s going free. Visit the Box Office.