David Broome CBE Appointed President of British Showjumping
Saturday 12 January 2013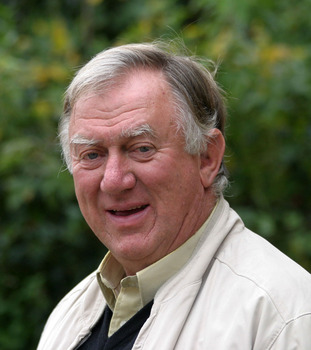 It is with great pleasure that British Showjumping announce the appointment of David Broome CBE in the role of President of the Association.
David's appointment was proposed by the Management Board and subsequently approved by the newly formed Members Council during their inaugural meeting last week.
David brings a depth of experience and wealth of knowledge to the role in respect of the sport at both a National and International level. During David's competitive career he delivered two Olympic Individual Bronze medals for Great Britain in addition to twelve further medals at both World and European Championship level.
In 1960, having secured an Individual Bronze medal at the Rome Olympic Games, such was David's popularity that he was both nominated and subsequently awarded the title of BBC Sports Personality of the Year. David was further acknowledged by the BBC as a member of the team that secured the 'BBC Sports Personality Team of the Year' award in 1978 when Great Britain won Team Gold at the World Championships in Aachen.
Throughout David's career he has devoted time to assisting the sport and those that compete within itand has served for an uninterrupted period of 45 years on the Executive Board.
David has a passion for nurturing talent whether it be at grassroots or international podium level. Appointed as an International Ambassador for the sport in 2010, David has worked closely with the international performance team and took immense pleasure in seeing his hopes for Great Britain come to fruition when Team GB secured a Team Gold at the London Olympics.
Iain Graham, Chief Excutive for British Showjumping commented "I am really looking forward to working alongside David in his new role, and would also like to extend him congratulations on behalf of myself and the entire team at Stoneleigh on his appointment"
David takes over the role from Liz Astall, who stepped down at the end of 2012 following the end of her designated term in office.