Wednesday, September 20, 2017
News
BEF NON-EXECUTIVE DIRECTOR OPPORTUNITIES
Tuesday 19 September 2017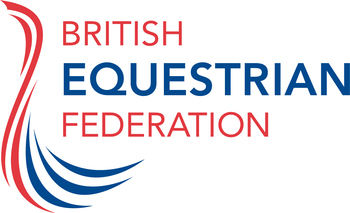 The BEF is seeking 3 independent non-executive directors as part of the process for compliance with the Code for Sports Governance. Applicants should possess the commitment, drive and skills to make a tangible contribution to the long term success of the BEF for the benefit of its members and the broader equestrian community. Equally important will be influencing and negotiation skills, with the credibility to build trust and nurture strong relationships with key internal and external stakeholders at all levels.
Candidates should be able to demonstrate significant board experience within either the commercial, sports or voluntary sector. In addition to these essential criteria, the BEF would be particularly interested in receiving applications from individuals with knowledge and experience in one or more of the following areas: human resources, marketing and communications, participation, integrity, volunteer engagement, athlete welfare or finance.
These positions are voluntary, with reasonable expenses, and offer the opportunity for close involvement in an exciting phase in the development of equestrian sport. Knowledge of the equestrian industry or of another sport would be an advantage but is not essential. There are approximately 10 meetings of the Board held each year at Abbey Park, Stareton, Warwickshire.
In line with our Equality and Diversity Policy, we are keen to achieve a diverse Board of Directors and would welcome applications from those communities under-represented on the Board, in particular people from ethnic minorities and people with disabilities.
For more detailed information and role description, please visit our website at www.bef.co.uk
Interviews will be held on 19 and/or 20 October. All Board Members are expected to meet the highest standards of integrity. A declaration of good conduct covering bankruptcy and identity check will be required. If you would like to join the Board and feel you have the relevant skills and experience please send a comprehensive CV with a covering letter by the closing date of 6 October 2017 at 4 pm to: Maggie Moreton, Head of Secretariat, British Equestrian Federation, Abbey Park, Stareton, Kenilworth, Warwickshire, CV8 2RH or by email to maggie.moreton@bef.co.uk