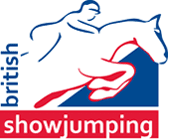 Saturday, August 02, 2014
Show Notices
Northallerton E C
INFORMATION: Juniors will now be running on at Northallerton on19th August.
ALEXANDER HORSEBOXES BRITISH SHOWJUMPING SCOPE FESTIVAL SCHEDULE
INFORMATION: The Alexanders Horseboxes British Showjumping Scope Festival Schedule is now available to view and download - See https://www.scopefestival.org
RIHS - Ring Changes (46 )
DATE: 29.07 - 03.08
INFORMATION: Please be advised there have been late ring changes please see http://www.hickstead.co.uk/horse-shows/the-longines-royal-international-horse-show.aspx. for further details.
RIHS - Schedule changes (46 )
DATE: 29.07 - 03.08
INFORMATION: Classes 107 & 110 have been changed to Two Phase.
Northcote (17 )
DATE: 19/07/14
INFORMATION: This show is no longer scheduling the Scope Tiny Tots.
Area Show (14 )
DATE: Saturday 20th September
INFORMATION: To be held indoors at Greenlands Equestrian Centre, Wreay starting at 8.30 with Juniors and Seniors to follow not before 10.30.
Quainton Stud - Bronze & Silver League Qualifiers (39 )
DATE: 13/07/14
INFORMATION: Entries close for the Bronze & Silver League qualifiers has been extended to 5pm this evening. Please contact Quainton Stud immediately to make your entries.
Suffolk Area 29 Show (29 )
DATE: 09/08/2014
INFORMATION: Suffolk Area 29 Show to will now be held at Topthorn Arena.
Oxfordshire Area Show - International Stairway (37 )
DATE: 23/08/14
INFORMATION: The Oxfordshire Area Show will schedule an International Stairway Competition on Saturday 23rd August 2014.
British Showjumping Area 42 Wiltshire Show (42 )
INFORMATION: The Junior Academy will now run on the 13th August and not the 20th August 2014.
Cornish Show Jumping Club (51 )
DATE: 09.08.14
INFORMATION: This show will be running just club on this date.
Change for Scottish Talent Seeker Qualifier
INFORMATION: The Talent Seeker qualifier due to be held at Ingliston EC on 11th May will now be scheduled at Blair Castle International Horse Trials on 23rd August 2014.