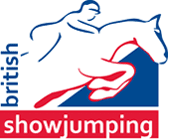 Thursday, February 26, 2015
Show Notices
Yorkshire BS show (16 )
DATE: Sunday 10th May
INFORMATION: Cat 1 senior amateur show
BS Area 16 (16 )
DATE: monday 6th April
INFORMATION: Cat 2 show Northern Racing College
PONY OF THE YEAR
INFORMATION: Please note in order to take into account the recent increase in pony winning limits it has been necessary for POYS to increase the winnings limit for pony eligibility into the Pony Introductory and the Pony Novice Championships. Pony Introductory has been increased to 300 points and Pony Novice has been increased to 500 points. The schedule on Bury Farm's website has been duly amended.
Inchcoonans - Change to Junior Schedule (7 )
DATE: 22/02/2015
INFORMATION: A change has been made to the original schedule whereby there will be no Springboard 128cm/138cm instead it will be replaced with Stepping Stones 128cm/138cm.
Area 51
DATE: Saturday 18 April 2015
INFORMATION: Junior and senior classes.
Important Notice re Cats & Pipes Debut /Stepping Stones Qualification
INFORMATION: Cats & Pipes Debut Championship 2015 This competition will carry dual qualification for Stepping Stones for those competitions that are scheduled before the Stepping Stones qualification cut of date of 30th June 2015. Competitions scheduled after 30th June will not carry dual qualification, however The Cats & Pipes Debut classes scheduled after June 30th – July 31st 2015, still carry the qualification for the Cats & Pipes Debut Finals held at the Alexander Horseboxes Scope Festival 2015.
West Wilts EC
DATE: 01/02/2015
INFORMATION: Please note that Class 6 and 6A has been omitted from the schedule showing on our calendar, for the correct schedule please look on the West Wilts website http://westwilts.com/
Area Show Greenlands (14 )
DATE: 21st March
INFORMATION: Junior and Senior classes Scope Qualifiers
Two day Area Show Warwick On Eden (14 )
DATE: 2nd and 3rd May
INFORMATION: Warwick on Eden, Carlisle Junior and Senior Classes Royal Highland Show Qualifiers
Ullswater Pony Sports Club (14 )
DATE: 17th May
INFORMATION: Venue TBC
Two day Area Show Brougham (14 )
DATE: 27th & 28th June
INFORMATION: Brough, Penrith Junior and Senior Classes HOYS Newcomer second round
Penrith Show (14 )
DATE: 25th July
INFORMATION: Brougham, Penrith
Penrith Show
DATE: 25th July
INFORMATION: Brougham, Penrith
Cockermouth Show (14 )
DATE: 1st August
INFORMATION: Cockermouth Show
Dufton Show (14 )
DATE: 29th August
INFORMATION: Dufton, Penrith
Area 14A
DATE: 12th April
INFORMATION: Kendal, Cumbria