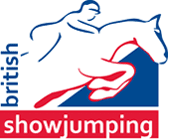 Monday, November 24, 2014
Show Notices
HARTPURY COLLEGE (41 )
DATE: 29/30 11 2014
INFORMATION: Please could competitors be advised that the first two classes on 29th & 30th November must be pre entered.
Houghton Hall E C (PONIES) (32 )
DATE: 22/11/14
INFORMATION: Schedule has been changed to include a Springboard and Winter 128cm & 138cm First Round at the end of the day. Clear Round is cancelled. Show commences at 9am prompt with 70cm Open.