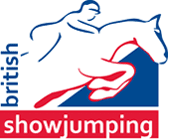 Sunday, July 05, 2015
Show Notices
Conrenny Isle of Man (17A)
DATE: 05/07/15
INFORMATION: This show has moved and will now take place on 12/07/15.
DORSET COUNTY SHOW CLASS AMENDMENT (49 )
DATE: 5/6 Sep 2015
INFORMATION: Class 245 - Dorset County Show Grand Prix will now be held under Table A9.
Solihull Riding Club (22 )
DATE: 30/09/15
INFORMATION: Now running a warm up day on 30/09/15 for Development Classic Show.
BADGWORTH ARENA (46 )
INFORMATION: NEW SHOW SEC MOBILE NUMBER - 07857 581508
Area 14A South Cumbria Show (14A)
DATE: 9 August changed to 12 July 2015
INFORMATION: The show on the 9th August has been changed to the 12th July. The 9th August has been cancelled.
Bronze & Silver League Qualifiers
INFORMATION: For this qualifying period two qualifiers in the South and two qualifiers in the North will be held over two heats, over two days with a points league determining qualification. http://www.britishshowjumping.co.uk/shows/Bronze-And-Silver-League-Qualifiers for further information.
Old School Bamburgh 90cms Novice Masters
INFORMATION: Please note that this class carries dual qualification for the Pony Discovery - Rule 408.