Sunday, May 20, 2018
RENAULT RETAIL OFFER UPTO 24.5% MEMBER SAVINGS ON NEW CARS
Friday 26 August 2011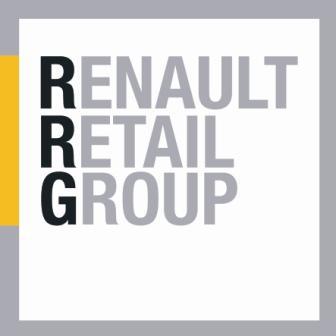 British Showjumping are thrilled to be announcing Member Savings as high as 24.5% off new Renault cars as part of their ongoing relationship with Renault Retail Group.
Initially supporting British Showjumping via the Renault Jump series which was aligned with a new vehicle launch at the time, both Renault Retail Group and British Showjumping have been keen to keep the relationship going and this scheme seemed the perfect way forward.
Joanne Hopkins for Renault Retail Group commented "We have been in discussions with British Showjumping for quite some time and felt that this innovative membership scheme would work well. This scheme is the first of a kind for us and is solely being offered to British Showjumping's members as a gesture of our commitment to the sport as a whole. With vehicles ranging from the Renault Wind Roadster through to the Renault Twingo, Renault Clio, Renault Megane, Renault Laguna and Renault Scenic we would like to think that we have spanned most members needs and can go some way towards assisting them in purchasing a new vehicle during the economic climate that we find ourselves in". Not forgetting of course, the Renault Master van which can be converted to a luxury horsebox and driven without the need for additional road licence testing.

Maria Clayton, Head of Communications for British Showjumping added "Our relationship with Renault has been an extremely close one for a number of years. Despite no such scheme being offered outside of their group, Renault Retail Group didn't think twice about extending extremely generous savings to our members as a gesture of their support. This is not only the first of a kind for Renault Retail Group, but also for British Showjumping and we trust that it will be received by our membership as warmly as it was by ourselves in Head Office".
For members wishing to find out more about the discount scheme, all enquiries are being managed through Renault Leicester who can be contacted via Michael Loghan on
0116 280 1051
and giving your British Showjumping membership number.