Monday, June 25, 2018
NAF British Showjumping Shining Star Awards Go To.....
Monday 09 May 2011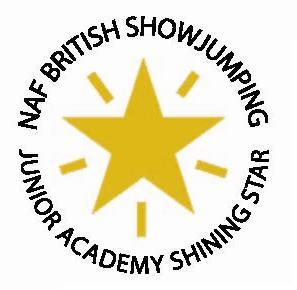 Annabelle Waters, from Surrey Junior Academy nominated by British Showjumping coach Corinne Bracken.

Annabelle had one of the most difficult horses when she first came to the Academy.
Her patience and determination to make this horse work for her has paid off and she has gone from knocking 12 cross poles down in one of her first lessons to jumping double clears round 1.15m classes.

Her commitment to training this mare and to her academy deserves to be recognised. She has attended regularly with all the academy coaches and the decision to nominate her was one we all agreed on without question.

Well done to Annabelle and her hard work we hope you further your success into the future.
and...
Zoe Smith, from the Central Region Junior Academy nominated by British Showjumping Coach Mandy McGlynn.

Zoe has been with the academy since it started and was also a keen pony club member, Zoe's achievements with average and difficult ponies has been down to her complete dedication and love of her ponies.

In 2008 and 2009 Zoe qualified and was placed in the Golden Bear Championships.

In 2010 Zoe qualified for the Royal International and H.O.Y.S with Proud Flier and H.O.Y.S and Olympia with Night Star. She was also on the gold medal teams at both our own and the Scottish Home Pony.

She passed her pony proficiency this year with an almost perfect score . Zoe's whole life revolves around her ponies and her sport. she is an inspiration to our younger members and well respected by the older ones.

Congratulations to Zoe on your achievement, keep up the good work.