Get Ready for the 2018 British Masters International CSI2* at South View Equestrian Centre
Thursday 28 June 2018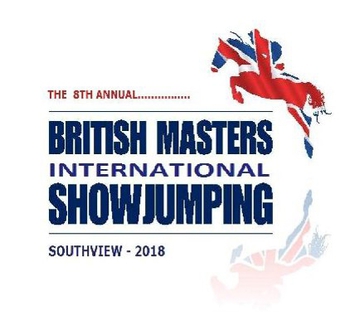 The summer showjumping season is now well underway and tomorrow will see the eighth British Masters International CSI2* get started at SouthView Equestrian Centre. Over the three days of competition, the show will bring together international riders from all over the world to contest in a variety of classes culminating in the main attraction, The British Masters Grand Prix, on Sunday. Running alongside the international classes will be Great Britain's leading 148cm pony riders who will be doing battle to be crowned this year's Charles Britton Equestrian Construction Winter JA Classic Champion.

This show is set to be a spectacular event for spectators as well as the riders and you can get close to the action for FREE!

If you're unable to make it to this year's show, www.britishequestriansport.tv will be bringing you some of the action live! Kicking things off on Friday and going right through to the close of play on Sunday, you will be able to watch the show unfold from the comfort of your sofa. Stay tuned to Facebook and Twitter for the latest updates.