The Champagne Cave takes on the title sponsorship of the Winter Grades B & C Championship
Monday 12 February 2018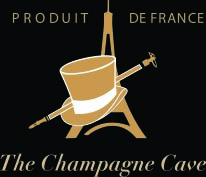 British Showjumping is pleased to announce that the Winter Grades B & C Championship will be title sponsored by The Champagne Cave in 2018 and 2019.
Founded in 2014, The Champagne Cave was set up in order to source the best vintages from small niche growers in France. Following extensive research, The Champagne Cave is now predominantly supplied by small family run vineyards and the company regularly visits the Champagne region to check on the produce and witness the production process at first hand.
As a result, The Champagne Cave has handpicked some of the finest champagnes, many of which are not found for sale elsewhere in the UK. Their 'clos' wines are from one of the few remaining walled garden vineyards whilst their Grand Cru magnum champagnes are made by a grower who only produces 500-1000 magnums a year. You can shop the selection via www.thechampagnecave.co.uk.
The Champagne Cave Winter Grades B & C Championship currently consists of twelve national qualifying rounds held ahead of the Championship Final, which is run during the prestigious BHS Royal International Horse Show at Hickstead (25th – 29th July 2018). The series is for registered horses in Grade B & C and they are to be ridden by an Adult, Associate or Junior Member.
Jane Gregory, Director at The Champagne Cave, said "This alignment has provided the perfect opportunity to combine two of my passions, showjumping and The Champagne Cave, and I am delighted to see them come together. The Winter Grades B & C Championship is a great competition that encourages the production of horses and the company is proud to support a class that culminates on the hallowed turf of Hickstead."
Maria Haig, Head of Communications at British Showjumping, added "It is fantastic to see The Champagne Cave taking on the title sponsorship of the Winter Grades B & C Championship and we are delighted to welcome the brand to our sponsor portfolio. Their support of the series will be pivotal to its success and we look forward to working with the team from The Champagne Cave."