Live streaming from Keysoe CSI** International starts Friday!
Wednesday 22 November 2017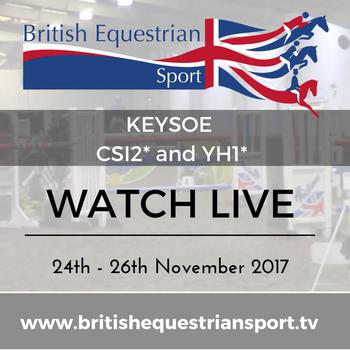 The international showjumping action in Great Britain continues at the Keysoe CSI** International this week with the jumping getting underway on Friday 24th November and you can watch the show live on www.britishequestriansport.tv.
The live stream kicks off at 8.30am with the CSIYH1* 5YO 1.10m and concludes with the CSI2* 1.35m on Sunday. The full schedule for the Keysoe CSI** International can be found by clicking here and the feature class of the three days will be the CSI2* 1.45m Grand Prix which is scheduled to run at approximately 2.30pm on Sunday.
Getting access to the live stream is easy, simply head to www.britishequestriansport.tv. Stay tuned to our Facebook and Twitter pages too for the latest updates.