Brilliant Team effort
Sunday 12 August 2018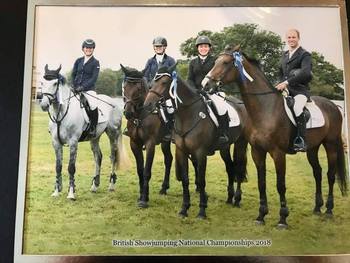 SURREY were 2nd at the National Championships!
??
??
??
??
Well done to Stephanie Worswick, Kirsty Ewins, Sasha Good & Nick Edwards!
??
??
??
??
The Surrey Hills Team finished on a ZERO score after two rounds of jumping, along with 7 other Area teams.
So 8 teams went head to head in a final jump off for the title! Nick was nominated to take up the challenge - putting in a speedy clear round to finish 2nd overall!
Claire Edwards was on hand to guide the team today and did a great job in the absence of Abigail Groves who couldn't be there.
Fantastic achievement by all involved!
GO SURREY!
??
??
??
??