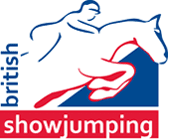 Monday, May 20, 2013
6 Month Horse/Rider Membership
Six month membership is now offered to all competitors as long as their horse is still within Grade C.
Benefits:
Personal Liability Insurance (£30 Million)
Competition Structure for all ages/abilities starting at 70cm
Comprehensive training programmes that cater for all levels of ability.
Free Bi-Monthly full colour magazine with news and features.
Web access to your Horse and Pony records.
The six month membership fees:
£66.00 - Full Membership / Associate Membership / Owner Membership
£46.00 - Grade C horse
Contact Details:
www.britishshowjumping.co.uk
info@britishshowjumping.co.uk
Tel:
02476 698824
Fax:
02476 696685
NB. This offer is only available until 31st December 2013 and 6 month horse registrations are only available for 6 month members.