British Showjumping Awards Ball - Tickets are now available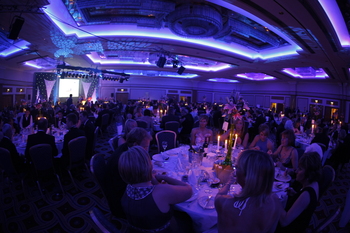 British Showjumping Awards Ball - 7pm Tuesday 1st October 2019 - Solihull, West Midlands.
Limited Availability - Book now to avoid disappointment!
*TICKETS £80.00 EACH - and can be purchased individually or if preferred in tables of 10 or 12.
Tickets are now available online for the British Showjumping Awards Ball.
The Awards Ball takes place on Tuesday 1st October and includes a four course meal, an awards ceremony followed by a disco and live band allowing you to party until the early hours. The Awards Ball is hosted at the St John's Hotel,Solihull.
With guest numbers exceeding 300, the British Showjumping Awards Ball is open to everyone interested in the sport. Acknowledging achievement and sporting excellence from grass roots through to podium level, the Ball is attended by many of the countries regional winners in addition to some of Great Britain's leading international riders.
Tickets are on sale at £80 per head and can be purchased singularly or in tables of ten or twelve by calling the communications department on 02476 698806 or by clicking here. Your ticket will include a champagne reception and a four course meal as well as the Award Ceremony itself which will be followed by dancing until the early hours to a Live Band and Disco.
For those of you wanting to get the full Showjumping experience, why not visit the Horse of the Year Show the following day where top class Showjumping is on offer. Please visit http://www.hoys.co.uk/ for scheduling and ticket prices.
*Tickets are non-refundable 3 weeks prior to the ball
Ticket Order Form
fields marked * are mandatory.