Monday, June 25, 2018
International Bulletin 73
Wednesday 22 February 2012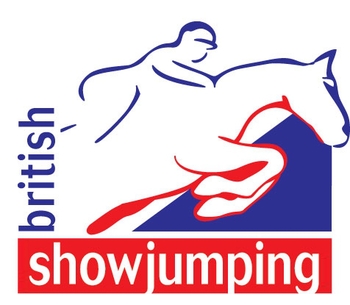 Congratulations to…..
David McPherson who finished in first (Silver Exchange II) and second (Leonitas) places in the $25,000 Suncast 1.50m Championship in Wellington, Florida at the weekend.
Tina Fletcher riding Lady Pauline Harris' Unique IX who finished in second place in the $30,000 WEF Challenge Cup in Wellington, Florida.
International Stairway
Please remember to get your entries in to the County Shows in plenty of time. The International Stairway supported by the British Showjumping Business Partnership has a prize fund of £60,000 and a bonus of £45,000 worth of Rider Ranking points to the eight highest placed competitors on the overall points league table. The dates for the 2012 International Stairway are as follows:
International Stairway Supported by British Showjumping Business Partnership

17/19 May Stairway on 17th

Suffolk

7/8 Jun Stairway on 8th

South of England

7/9 Jun Stairway on 9th

Royal Highland

21/24 Jun

Royal Norfolk

27/28 Jun Stairway on 27th

Great Yorkshire

10/12 Jul Stairway on 11th

New Forest & Hants

24/26 Jul

Pembrokeshire County

14/16 Aug Stairway on 15th Aug

Royal Berkshire

15/16 Sep
Don't forget that once again there will be a wild card for the Horse of the Year Show on offer via a points league which sits behind the International Stairway and International Trials;
HOYS Wildcard League
Points will be awarded to horse/rider combinations placed 8th = or higher in the International Stairway competitions and International Trials on the following scale;
(1st = 12 points), (2nd = 9 points), (3rd = 8 points), (4th = 7 points),
(5th = 6 points), (6th = 5 points), (7th = 4 points), (8th = 3 points)
Horse/rider combinations placed equal will share equally the total points attributable to the combined placings (for example, four riders placed 4th equal receive 7 + 6 + 5 + 4 divided by 4 = 5.5 points each).

Each horse/rider combination's Best 6 Results will count and the winner of the 'HOYS Wildcard League' to be awarded 1 HOYS Wildcard allowing them to compete in the International classes at the 2012 Horse of the Year Show.

In the event of equality of League Points at the end of the Series the highest placed competitor with the greatest number of first places will be the winner of the League. If there is still a tie the number of second places will count and so on, until there is no longer a tie.

International Trial competitions are at the following shows:
Wolverhampton Racecourse
Suffolk
New Forest & Hants
Oxfordshire Area Show
2012 FEI Horse/Rider Registrations & Passports
Please remember to check your horses FEI Passports are in date before leaving to compete abroad. FEI Passports expire and require revalidation every 4 years, the expiry date can be found on a yellow sticker inside your passport. You may be stopped from jumping if you arrive at an international show with an out of date passport. In order to revalidate a passport it physically has to come into the Office and please be aware that last minute urgent passport requests are subject to an additional express handling charge of £100 (48 hour turnaround).
In addition to an FEI Passport both you and your horse/s also require an FEI Registration for 2012. All registrations expire annually on the 31st December, therefore if you haven't yet renewed this year, you need to do so before you compete abroad. Horses and riders without valid FEI Registrations are automatically disqualified by the FEI and will be required to pay back any prize money won at the show. Forms to renew your FEI Registrations can be found on the British Showjumping website: www.britishshowjumping.co.uk
British Showjumping Rules On Micro-Chipping And Flu Vaccinations
Micro-chipping
Effective from 1st April 2012, all NEWLY registered horses and ponies competing in National competitions must be micro-chipped. Horses that are currently registered with British Showjumping will not be required to be micro-chipped at this stage.
Flu Vaccinations
Effective from 1st April 2012, flu vaccinations will be mandatory for all competing horses and ponies and they must be in possession of a valid flu vaccination certificate. It is the owners responsibility to ensure that the horse's vaccinations are up to date and correctly recorded on the diagrammatic vaccination record. Spot checks will be regularly carried out at shows throughout the year. The horse must have received 2 injections for primary vaccination against equine influenza given no less than 21 days and no more than 92 days apart. Only these 2 injections need to have been given before a horse can compete in British Showjumping competitions. In addition, a first booster injection must be given no less than 150 days and no more than 215 days after the second injection of the primary vaccination. Subsequently, booster injections must be given at intervals of not more than 1 year apart.
Please note that for horses competing under FEI Regulations the 6 monthly vaccination requirement will still apply.
Kind regards,
Rob
Rob Hoekstra
World Class Showjumping Performance Manager