Sunday, May 20, 2018
Microchipping and Vaccination Days at Ledston Equine Centre
Monday 23 January 2012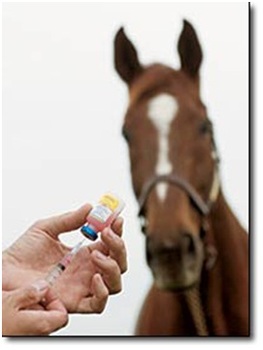 Microchipping and Vaccination Days:
Ledston Equine Centre
West Yorkshire



New British Showjumping rules
come in to effect
1st April 2012:

Flu Vaccinations – All horses and ponies must have up to date flu vaccinations to compete in British Showjumping National classes effective from 1st April 2012.
Micro-Chip: All NEWLY registered horses jumping in national classes (not Club) must be micro-chipped from 1st April 2012. Horses that are currently registered with British Showjumping will not need to be micro-chipped at this stage.
Vets at
Ledston Equine Clinic
kindly agreed to hold six days where you will be able to get your horses / ponies vaccinated and microchipped at
reduced prices
. Four of the dates are Ledston Equine Centre British Showjumping fixtures.
Please visit their website for schedules: http://www.ledstonequine.co.uk/showjumping.html



Vaccination/Microchipping Clinic Dates
Sunday 22nd January – British Showjumping Junior Show
Saturday 28th January - British Showjumping Senior Show
Wednesday 8th February – No Show
Thursday 16th February – No Show
Saturday 25th February - British Showjumping Senior Show
Sunday 18th March - British Showjumping Junior Show
There is no reason not to have your horse/pony vaccinated on a show day unless they have previously had a vaccine reaction.
(Lameness checks & Health checks also available at our shows:
Microchipping: 20% Discount*
£25 + vat reduced to £20 + vat per horse
This will include registration to the Petlog database and there are no annual charges to remain on the database.
Vaccinations: 10% Discount*
Influenza & Tetanus £34 reduced to £30.60 (+ vat) ; Inflenza £29 reduced to £26.10 (+ vat)
As the horses are being brought to us there is no call out charge which can save a great deal more.
We will also check you vaccination dates are in order and your section IX medicines declaration is signed.
Vaccination Amnesty:
Un-vaccinated horses - pay for the first dose* of Influenza & Tetanus Vaccine and Ledston Equine Clinic will administer the second dose for free. Applicable for all of February, plus the two January dates above.
Visit charges will apply unless horse brought to the clinic. Amnesty NOT applicable with 10% discount offer.
*Payment in full by cash or card ONLY please on the day. A Valid UK horse Passport must be presented on the day.

Equine Influenza: Highly infectious viral disease which affects the respiratory tract. Widespread throughout the horse population and spread directly horse-to-horse or via contaminated people, tack or equipment. Signs: include a dry, harsh cough, fever, nasal discharge and lethargy. May kill older, or very young animals. Following a bout of 'flu, horses need complete rest for at least 6 weeks.
Tetanus:
Caused by bacteria found in soil. Enters the body through wounds, or foot punctures.
Signs
: Horses will develop progressive muscle stiffness resulting in a "rocking-horse" stance and "lock-jaw", ending in paralysis of the respiratory muscles. Tetanus is almost always fatal, and is only less common these days due to widespread use of good vaccines.
For more information and to book please contact: Vicky Hart on 07584706459 / vicky.hart@britishshowjumping.co.uk