Wednesday, May 22, 2013
Team Champion Leave For Copenhagen
Tuesday 15 May 2012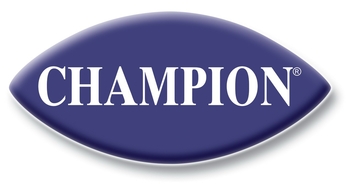 World Class Performance Manager for Showjumping, Rob Hoekstra has named his team who will contest the Copenhagen 4* Nations Cup this week (17th – 20th May)

The team for Copenhagen will contest the Copenhagen 4* Nations Cup on Friday at the FEI event that takes place between the 17th-20th May. The four horse and rider combinations making up the British Team competing under the Team Champion banner will be as follows:

Joe Clayton with Jess Nielsen's British bred 11 year-old chestnut gelding, Mr Darcy V. This combination made their Team debut at Drammen and since then has gained many top placings. Joe is currently based at Michael Whitaker's yard in Nottingham.

Belgium based Joe Clee will ride his own Diablesse de Muze a 9 year-old chestnut mare. 2012 has seen them compete at many International shows gaining top placings including winning the Roggel (NED) Grand Prix.

Simon Crippen from Chesham, Buckinghamshire will partner Judy Ross' 10 year-old chestnut mare Ondine du Logis. A horse which Simon has produced through the grades since a novice they will be making their debut at this level of competition.

Alexandra Thornton, who has recently based herself in Europe since relocating from America will join the above combinations riding her own 10 year-old bay gelding Caballero 84.

The Nations Cup will take place on Friday 18th May at 13:00 (CEST) With the Grand Prix commencing on Sunday 20th May at 14:00 (CEST)

Champion's sponsorship of the British Nations Cup Team is the result of the brand's deep-seated belief in the importance of continual development, dedication and professionalism, together with a desire to offer British equestrian talent every possible opportunity to reach the very top of competitive showjumping.

The British Showjumping Teams are supported by Exchequer and National Lottery funding via UK Sport.