Silver League Championship & Horseware Bronze League Championship
Wednesday 04 October 2017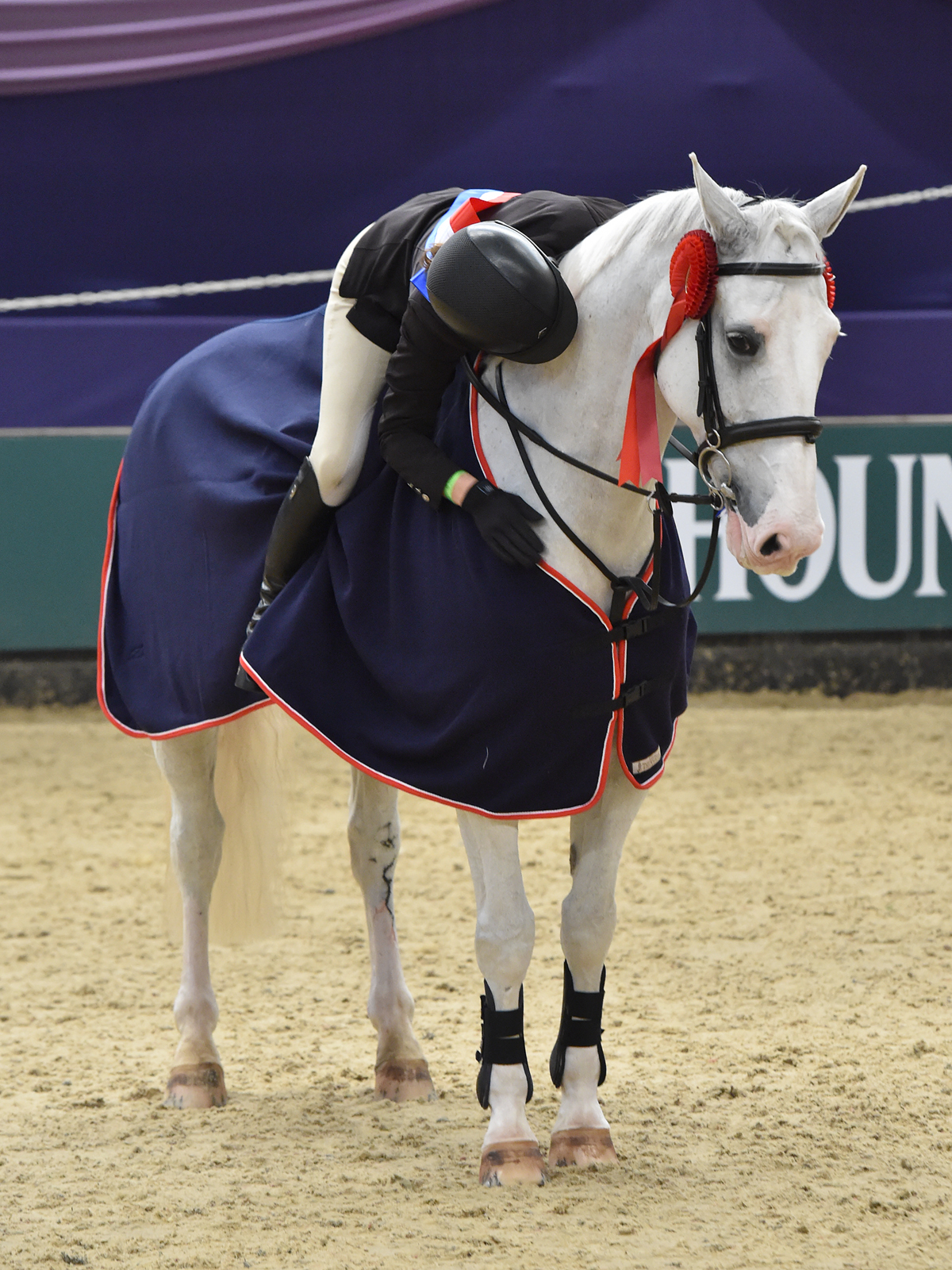 Emma Sargeant turned back the clock as she claimed a superb victory on day one of Horse of the Year Show at Birmingham's Genting Arena. The Staffordshire rider was crowned British Showjumping Silver League Champion on Fool's Business, winning two years after her sister Katie triumphed with the same horse. A jump-off time of 32.51 seconds meant Emma did enough to beat defending champion Rachel Walker, riding Bo Gi, into second spot, with Vicky Burns and Denzel II third.
"It's fabulous," Emma said. "It has been a few years since I jumped here. The last time was when I was on ponies in 2000, so that was quite a while ago! I get far more nervous watching Katie on him, but he has been a fabulous horse for us.
"This class takes a lot of effort to qualify for, so it is very nice when it all pays off - and I am even now with my sister!"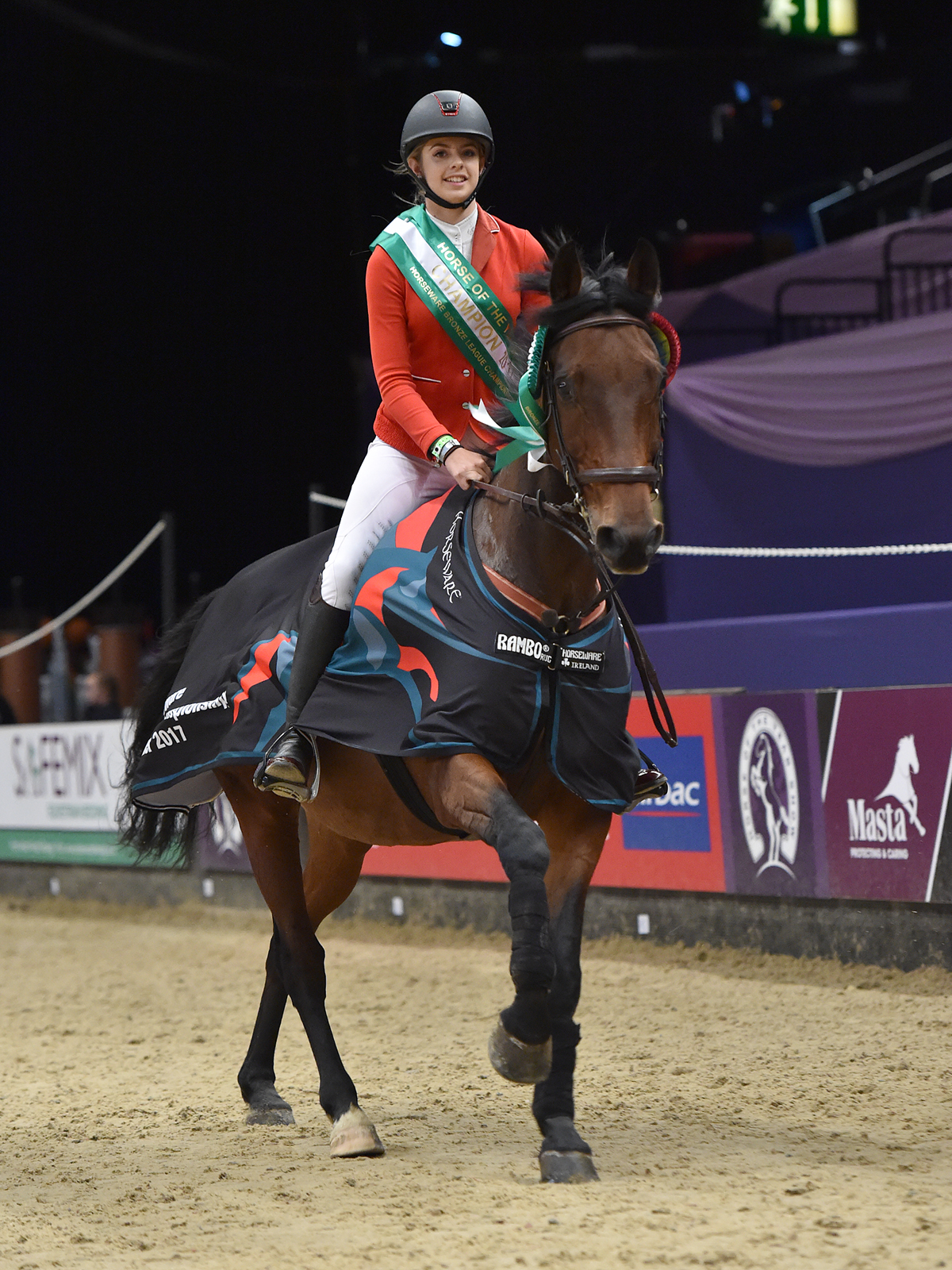 The Horseware Bronze League Championship went to Bedfordshire's Abbi Jackson in emphatic fashion. Drawn first to go from 13 starters, she delivered a stylish first round performance on Christopher Robin IV, then clocked 31.62 seconds in their jump-off to win by almost four seconds. Angela Mills and Quids In were best of the rest, taking the runners-up spot, with Southerly Roberts and Tinx finishing third.
Abbi said: "I didn't even think I would get through to the jump-off, let alone win the whole competition. I can't speak, really. I am on cloud nine. The horse is a bit of a nutcase. He runs off my adrenalin, and he doesn't really jump over a metre, so to come here and jump in such a big class is fantastic. It is an amazing feeling. I am ecstatic."
LINKS TO RIDER INTERVIEWS:
Emma Sargeant - British Showjumping Silver League Champion
http://www.lloydbell.co.uk/access/client_zone/HOYS17_emma_sargeant.mp3
Abbi Jackson - Horseware Bronze League Champion
http://www.lloydbell.co.uk/access/client_zone/Hoys17_abbi_Jackson.mp3
Horseware:
Horseware was founded in 1985 in Dundalk, Ireland, by Tom and Carol MacGuinness. After months of research and hand stitching the prototype of the now iconic Rambo Original was born, setting the standard for modern rug design. Today, Horseware is the global leader in equestrian products, with a growing range of innovative, practical and design-led products for horses, riders and pets. All of Horseware's products are designed and developed in Dundalk, Ireland. Their Rambo turnouts are still manufactured in Dundalk where they employ 125 people. 250 people are employed Horseware's two factories in China, 80 in Cambodia and 36 in the USA. Horseware believes that 'because we create, we innovate' and through innovation aim to make a tangible difference to the lives of you, your horses, and your pets. For further information, please visit www.horseware.com.
Image Credit: 1st Class Images