Tuesday, May 22, 2018
Equitop Myoplast® takes on sponsorship of the Senior Foxhunter Series and Championship at Horse of the Year Show
Tuesday 07 February 2017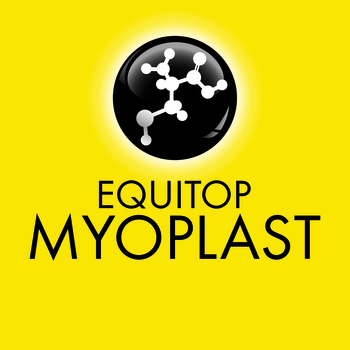 The Championship that features some of the very best of the country's novice horses is now under new sponsorship as Equitop Myoplast®, the leading nutritional supplement which supports lean muscle growth in horses, signs up to sponsor British Showjumping's prestigious Senior Foxhunter Series and Championship for the next two years.
A series which has been in existence for over 60 years, the British Showjumping Senior Foxhunter Series and Championship is one of the most prestigious and important championships in the British Showjumping calendar. Combinations compete in two rounds of competition with the aim of getting to the hotly contested final held each year at Horse of the Year Show at Birmingham's NEC.
Horses qualify by having jumped a clear round in the first round qualifier, followed by a clear round in the jump-off in at least four First Round competitions. The Second Rounds are for horses which have qualified to compete and it is the first two horses, disregarding those already qualified, that will qualify for Horse of The Year Show. The first five, disregarding those already qualified, will qualify for the British Showjumping National Championships where there will be a 'last chance' class to qualify with four qualifying tickets available. The British Showjumping National Championships will be hosted at the National Agricultural and Exhibition Centre (NAEC), Stoneleigh Park, Warwickshire 8th – 13th August 2017.
Equitop Myoplast® is committed to supporting showjumpers and the equestrian industry through highlighting the benefits of its product amongst all riders, trainers and equine enthusiasts. Equitop Myoplast® has been designed with the aim of helping horses respond to the demands of training and rehabilitation. It is a unique amino acid supplement which provides horses with the building blocks needed for lean muscle growth. It has been tested free of doping relevant substances. Many leading riders use Equitop Myoplast® and brand ambassadors include international showjumpers Scott Brash, Nicole Pavitt, Trevor Breen, Corinne Collins, William Whitaker and Joe Davison.
To celebrate this alignment, Equitop Myoplast are offering £10 off when purchasing a 1 x 1.5kg tub of Equitop Myoplast before the 28th February 2017. To redeem this offer, simply download either of the vouchers below or visit http://www.equitop-myoplast.co.uk/buy-now/ and click on "Buy Online". All you need to do then is choose your preferred retailer and apply the code MYOPLAST-FOXHUNTER at the checkout.
"The Senior Foxhunter Series attracts thousands of entries and the Championship is often seen as the pinnacle of a young horse's career," comments Liz Barrett, equine business manager for Equitop Myoplast. "We are therefore delighted to be sponsoring this prestigious Series and Championship, which will highlight the benefits of Equitop Myoplast in helping to support lean muscle growth and the demands of training and competition."
Maria Haig, British Showjumping Head of Communications, added "We are delighted to be welcoming Boehringer Ingelheim, via its Equitop Myoplast brand, on board as the title sponsor of the Senior Foxhunter Championship. Equitop Myoplast is already a well-established and popular brand used across our membership at all levels and having Equitop Myoplast aligned with such an established national series seems perfectly fitting."
Grandstand Media, organisers of Horse of the Year Show, said: "It is fantastic to see such a well-recognised brand taking a pro-active role in supporting showjumpers and we are delighted to have Equitop Myoplast on board for Horse of the Year Show for the next two years."
Horse of the Year Show 2017 will take place at the Genting Arena, Birmingham's NEC from 4th – 8th October. For more information please visit www.hoys.co.uk.