Monday, June 25, 2018
Applications for World Class Development Programme - Open Soon
Wednesday 01 February 2012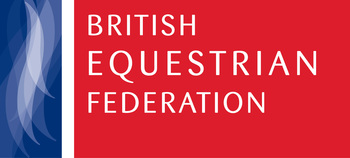 Do you have the exceptional talent and dedication to ride and win at Olympic or Paralympic level? Are you are aged between 14 - 30 and eligible to ride for Great Britain & Northern Ireland? If so, the Equestrian World Class Development Programme needs you.
The application process for joining the World Class Development Programme on 1st January 2013 will open on 3rd February 2012. Funded by UK Sport, the Programme is designed to select and support talented riders and combinations that have the perceived ability to deliver medal-winning performances on the world stage for Great Britain in the future. It underpins the World Class Performance Programme, which supports elite preparation and performance at senior international levels.
The Programme incorporates the three Olympic disciplines of dressage, eventing and showjumping; and the Paralympic sport of para-equestrian dressage. It has been funded by the Department for Culture, Media and Sport, utilising Exchequer and National Lottery funds, through UK Sport since 1998.
Formal selection to the Programme takes place every two years and the first phase of the process to be considered for the 2013 intake will open on 3rd February 2012. Anyone wishing to apply for the Programme must complete this first phase of the process before 16 March 2012.
Age groups and selection criteria are specific to each discipline; a full policy will be available on the BEF website (
www.bef.co.uk
) from 3
rd
February 2012. The policy also includes relevant dates and full details of the selection process; application forms will also be available on the BEF website.