Tuesday, May 22, 2018
North & East Yorkshire News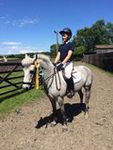 June 18, 2017
Many thanks to everyone to attended out 2 day Area North & East Yorkshire Pony show held at REC ARENAS. We all had a super weekend of jumping. Thanks to Donna & Rennie of Rec, Michelle and Anne our judges, Spider our Steward and Roberto our...
June 17, 2017
Super day of jumping in the sunshine, thanks to everyone who supported the show. Looking forward to seeing everyone tomorrow. Lynne & Janice CATS AND PIPES EQUAL FIRST WILMA FLINTSTONE SIENNA MORGAN BON AIMEE V SOPHIE WICKS LAITHEHILL PAISLEY POPPY DEAKIN INNVATION 1V ISABEL DAVIES DOULTON BEYONCE GRACE...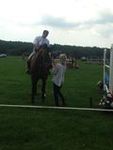 May 29, 2017
Area North & East Yorkshire (Area 15 & 15a) hosted their annual show at Allerton Park over the Bank Holiday weekend which included two tickets to the much sort after Newcomers Final at HOYS. A huge thanks to our much appreciated sponsors Wetherby Skip Services, The...
May 27, 2017
After the heavens opened on us on Day One jumping was abandoned to protect the ground for Day 2 on Sunday 28th. The land at Allerton Park is free draining and Sunday is forecast to be dry so all classes will run as per the schedule.

May 22, 2017
The Area Committee would like to thank all our Area Show sponsors: Wetherby Skips Barkers of Northalleton David Hopkinson Ltd The Fishermans Wife H K Horses Please note that the ground at Allerton Park will be watered all week in preparation for the Area Show.

May 17, 2017
Area 15 finished on 3 faults, just missing out on qualifying for the final. Well done to Sally , Harriette, Estella and John. Hannah Barker and Ammanvalley Santino finished 2nd in the Junior Showjumper and qualified for HOYS 2017. Isabella Snwoden and Bingo Bong finished 3rd in...
May 16, 2017
Congratulations to the Children on Horses Team that finished in Bronze position in Opglabbeek, Belgium last weekend. The team was: Angel Tough, 13, on the 10-year-old Callumbus Hannah Barker, 12, and Cartouche II Holly Truelove, 13, with the 11-year-old Golly Girl Anneliese Aitken, 14, aboard the 13-year-old Zorland Well done to...

January 22, 2017
Well done to Rachel Prodley for winning BOTH 128 Winter qualifiers at Morris Equestrian this weekend, and taking two qualifying places on Saturday. And to Paige Wright who also picked up a Hickstead qualification on Jiminy Cricket. Also well done to Isabella Snowden for winning the 128...