Thursday, July 27, 2017
News
Annabel Shields triumphs in the Equitop Myoplast Senior Foxhunter Second Round at The Scottish Summer Extravaganza
Thursday 27 July 2017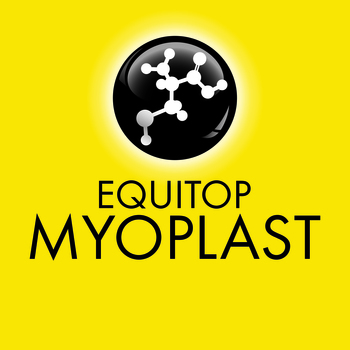 With another demonstration of her talent, Annabel Shields continued her winning form at the Scottish Summer Extravaganza as she topped the Equitop Myoplast Senior Foxhunter Second Round.
The Royal Highland Showground was a hive of activity as twenty-seven combinations began the battle to claim one of the two direct qualifying tickets on offer for the Equitop Myoplast Senior Foxhunter Championship Final at Horse of the Year Show in October. The first two rounds of competition saw competitor numbers whittled down until just six determined combinations were left to go head to head for a treble clear in the final jump-off.
Annabel Shields from Crook, Durham delivered the winning performance on board Robert Shields' 7 year-old grey roan gelding, Rubin VHS. Knocking almost three seconds off the time, this combination stormed to an unbeatable treble clear in 38.60 seconds.
Scooping second place with a strong performance was Rachael Connor from Rossendale, Lancashire riding her 7 year-old bay mare Fantastic. This partnership produced a treble clear in 41.14 seconds.
With the top two taking the direct qualifying tickets for the Equitop Myoplast Senior Foxhunter Championship Final, the combinations in third to fifth took home the chance to compete at the British Showjumping National Championships.
Scottish Summer Extravaganza – Sunday 23rd July 2017
Equitop Myoplast Senior Foxhunter Second Round
1st Annabel Shields & Rubin VHS - 0/0/0 – 38.60 seconds
2nd Rachael Connor & Fantastic - 0/0/0 – 41.14 seconds
3rd Emma Crawford & Ferragamo L - 0/0/0 – 44.18 seconds
4th Declan Irvine & Fendiela – 0/0/0 – 48.34 seconds
5th Rachel Duff & Clarabelle II – 0/0/4 – 45.86 seconds
NB: Qualifications will be updated pending official grading of results.
The Horse of the Year Show 2017 will take place from the 4th – 8th October at Birmingham's NEC. The British Showjumping National Championships 2017 will take place during the 8th – 13th August at the National Agricultural and Exhibition Centre (NAEC), Stoneleigh Park, Warwickshire.
Equitop Myoplast® is a unique amino acid supplement specifically designed to support lean muscle growth, helping horses to respond and cope with the demands of training and rehabilitation. The blend of amino acids in Equitop Myoplast supports lean muscle growth in older horses that lose condition easily, those in intensive training or competition as well as young and developing horses. This popular amino acid supplement is the leading equine supplement sold by veterinary surgeons in the UK(1). References – (1) GFK industry sales data MAT Jan 17. For more information please visit www.equitop-myoplast.co.uk.