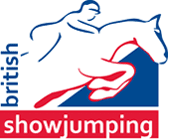 Tuesday, January 17, 2017
January 16, 2017

British Showjumping is delighted to welcome Charles Britton Equestrian Construction as the new title sponsor of the Winter JA Classic Championship. The Charles Britton Equestrian Construction Winter JA Classic Championship is for Grade JA ponies ridden by Pony or Junior Members. This competition provides riders and...

January 12, 2017
The second Competition Stallions Awards were presented at The British Stallion Event on 7th January to the top sires of progeny assessed by the British Breeding/British Equestrian Federation (BEF) Futurity Evaluations 2016. The awards, now in their second year, are the brainchild of Jane Skepper, Director...

January 12, 2017

January 12, 2017

January 11, 2017

The British Equestrian Federation ("BEF"), the national governing body for equestrian sports, and its member bodies are committed to a programme of continuous improvement in the management of safeguarding issues in equestrian sport. The BEF met the Advanced Safeguarding Standard of the Child Protection in...