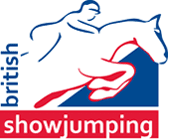 Sunday, December 21, 2014
December 20, 2014

Spectators at The London International Horse Show, Olympia, were treated to a thrilling finale to the Dodson & Horrell and the World Class Programme U23 British Championships this afternoon, as twenty-two year old Kerry Brennan from Derbyshire clinched the title after an exhilarating jump-off. With numerous...

December 20, 2014
Friday saw plenty of action across the jumping classes and absolutely packed grandstands for both the afternoon and evening performances at Olypmia yesterday, Friday 19th December. French rider Julien Epaillard seized an early lead in the 12-horse jump-off for the Longines Christmas Cracker, the last class...

December 19, 2014

December 19, 2014

British Showjumping's Board, National Sport Committee and Members Council would like to welcome all members to a Sport Forum to be held on Wednesday, 14th January 2015 at Stareton Hall, Stoneleigh Park, Nr Kenilworth, Warwickshire,CV8 2LZ commencing at 13.45hrs We would like to take the opportunity...

December 19, 2014

TEAM GBR RIDER LEADERBOARD
Results last updated on 22/04/2014
Place
History
Rider
Points
1
Results...
Mr S Brash Mbe (79888)
16970.98
2
Results...
Mr B R Maher Mbe (63179)
12316.92
3
Results...
Mr N Skelton Obe (17074)
10198.90
4
Results...
Mr W Funnell (15431)
6048.80
5
Results...
Mr J Whitaker Mbe (13722)
5860.80
6
Results...
Mrs L J Renwick (42761)
5842.22
7
Results...
Mr M Whitaker (13959)
5762.88
8
Results...
Mr G R Williams (38093)
5349.56
9
Results...
Mr R J Whitaker (61555)
4382.48
10
Results...
Mr D J Neilson (96390)
3093.84