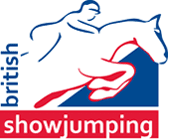 Saturday, March 07, 2015
March 06, 2015

March 05, 2015

Scarsdale Vets, a large state of the art veterinary practice based in the Midlands, will be continuing their support of the British Showjumping East Midlands Region as a Regional British Showjumping Business Partner. The Scarsdale Veterinary Group Equine Unit provides exceptional veterinary care to horses and...

March 04, 2015

As a part of their continuing support of showjumping, Horsezone.co.uk, the official classifieds advertising partner for www.canterbanter.co.uk, has become the new title sponsor for the British Showjumping National Para Club Championships. The National Para Club Championships will be held during the British Showjumping National Championships at...

March 03, 2015
British Showjumping, in conjunction with Retraining of Racehorses (RoR), are delighted to announce their further alignment with the sport via the introduction of a National Championship class for Retrained Racehorses competing at Club level. The RoR Club Championships will take place at the British Showjumping National...

March 03, 2015

TEAM GBR RIDER LEADERBOARD
Results last updated on 22/04/2014
Place
History
Rider
Points
1
Results...
Mr S Brash Mbe (79888)
16970.98
2
Results...
Mr B R Maher Mbe (63179)
12316.92
3
Results...
Mr N Skelton Obe (17074)
10198.90
4
Results...
Mr W Funnell (15431)
6048.80
5
Results...
Mr J Whitaker Mbe (13722)
5860.80
6
Results...
Mrs L J Renwick (42761)
5842.22
7
Results...
Mr M Whitaker (13959)
5762.88
8
Results...
Mr G R Williams (38093)
5349.56
9
Results...
Mr R J Whitaker (61555)
4382.48
10
Results...
Mr D J Neilson (96390)
3093.84