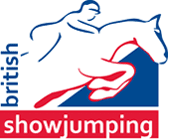 Sunday, March 01, 2015
February 27, 2015
The dates and venues for the 2015 Baileys Horse Feeds/British Breeding/BEF Futurity evaluation series have been announced. The Futurity evaluations aim to identify British bred young potential sport horses and ponies destined for top level careers in dressage, eventing, show-jumping or endurance. The Futurity is...

February 26, 2015

February 26, 2015

February 25, 2015
The Equestrian.com Hickstead Derby Meeting has been recognised at the British Equestrian Trade Association (BETA) Business Awards, taking the honours in the 'Caldene Competition Equestrian Event of the Year' category. Some of Britain's most popular equestrian events were on the shortlist for the award, but Hickstead's...

February 24, 2015

British Showjumping are inviting applications for the following roles: Role 1: Young Rider and CSIO4/3* Chef d'Equipe Role 2: Junior & Children on Horses Chef d'Equipe Role 3: Pony Chef d'Equipe For further information in respect of the Person Specification/Role Description please click here Those interested in applying for this...

TEAM GBR RIDER LEADERBOARD
Results last updated on 22/04/2014
Place
History
Rider
Points
1
Results...
Mr S Brash Mbe (79888)
16970.98
2
Results...
Mr B R Maher Mbe (63179)
12316.92
3
Results...
Mr N Skelton Obe (17074)
10198.90
4
Results...
Mr W Funnell (15431)
6048.80
5
Results...
Mr J Whitaker Mbe (13722)
5860.80
6
Results...
Mrs L J Renwick (42761)
5842.22
7
Results...
Mr M Whitaker (13959)
5762.88
8
Results...
Mr G R Williams (38093)
5349.56
9
Results...
Mr R J Whitaker (61555)
4382.48
10
Results...
Mr D J Neilson (96390)
3093.84