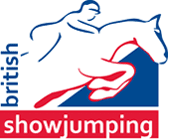 Saturday, December 03, 2016
December 03, 2016

December 02, 2016
Europe's best Equestrian athletes gather in Gothenburg during August 21-27, 2017 to compete for the medals in the FEI European Championships Gothenburg 2017. The Championship disciplines will be Jumping, Dressage, Driving and Para-Equestrian Dressage. During the week, both winning teams and individual European champions in all...

December 02, 2016

December 02, 2016

Following two successful years of sponsorship, British Showjumping is thrilled to announce that equine supplement company, Nupafeed, will be continuing their alignment with the British Showjumping Senior Discovery Championship for a further three years. The Nupafeed Senior Discovery Championship is a notable favourite in the national...

November 30, 2016
Organisers of the inaugural London Spring International Horse Show are delighted to announce important roles for Olympian Jennie Loriston-Clarke MBE and Great Britain European team gold medallist William Funnell. A six-day extravaganza of world class dressage, national and international showjumping - plus a host of sporting...