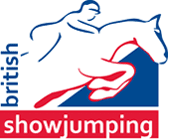 Tuesday, February 09, 2016
February 05, 2016

February 05, 2016

February 04, 2016

February 01, 2016

At the recent British Breeders Awards Dinner in London, showjumping groom Daniel Tarpey was presented with the runners-up prize for the Haddon Training British Grooms Award. Daniel was nominated for the award by his employer, Reading based Laura Mantel, who highlighted that since Daniel joined her team that...

January 29, 2016

FEBRUARY SHOWS CALENDAR
Date
Type
Area
Venue
Show Calendar is currently under maintenance.
Please check back later.