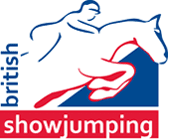 Sunday, April 19, 2015
April 16, 2015

The schedule for the Equestrian.com Hickstead Derby Meeting (25-28 June) is now available, with the addition of a new World Ranking class for 2015. Hickstead's June meeting comes just 10 days after another British CSI4* (international four-star showjumping event), Bolesworth International in Cheshire. The directors of...

April 16, 2015

This year's Club League Championships will be hosted during the British Showjumping National Championships and we are pleased to announce that we have been working with British Riding Clubs (BRC) to acknowledge BRC Members competing in British Showjumping Club competitions. The Club Championships are split into...

April 14, 2015

Di Lampard, the World Class Showjumping Performance Manager has announced her squad of five that will be travelling to Lummen, Belgium for the first of this year's Europe Division One CSIO 5* Furusiyya FEI Nations Cup competitions. Competition will commence at the Lummen CSIO5* International Show...

April 13, 2015

April 12, 2015

TEAM GBR RIDER LEADERBOARD
Results last updated on 22/04/2014
Place
History
Rider
Points
1
Results...
Mr S Brash Mbe (79888)
16970.98
2
Results...
Mr B R Maher Mbe (63179)
12316.92
3
Results...
Mr N Skelton Obe (17074)
10198.90
4
Results...
Mr W Funnell (15431)
6048.80
5
Results...
Mr J Whitaker Mbe (13722)
5860.80
6
Results...
Mrs L J Renwick (42761)
5842.22
7
Results...
Mr M Whitaker (13959)
5762.88
8
Results...
Mr G R Williams (38093)
5349.56
9
Results...
Mr R J Whitaker (61555)
4382.48
10
Results...
Mr D J Neilson (96390)
3093.84