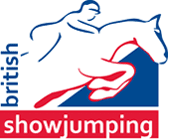 Tuesday, March 31, 2015
March 30, 2015

March 26, 2015

March 24, 2015

The British Showjumping National Championships are thrilled to announce that international showjumper, Tim Stockdale, will be the Shows ambassador for 2015. Throughout his impressive career, spanning over 30 years, Tim has been an integral part of the showjumping community. During this time he has demonstrated his dedication...

March 24, 2015

Dodson & Horrell, Europe's leading horse feed specialists; will be continuing their sponsorship of the British Showjumping National Amateur & Veteran Championships in 2015. This announcement sees us celebrate Dodson & Horrell's fourth year of alignment with our well-contested series, which will once again conclude...

March 23, 2015

Saturday (21st March) saw the tenth qualifier of the SEIB Winter Novice Championship 2015 take place at Bishop Burton College in Beverley, East Yorkshire. With qualification opportunities running out, each of the forty-eight starting combinations came forward with the sole aim of taking home one of...

TEAM GBR RIDER LEADERBOARD
Results last updated on 22/04/2014
Place
History
Rider
Points
1
Results...
Mr S Brash Mbe (79888)
16970.98
2
Results...
Mr B R Maher Mbe (63179)
12316.92
3
Results...
Mr N Skelton Obe (17074)
10198.90
4
Results...
Mr W Funnell (15431)
6048.80
5
Results...
Mr J Whitaker Mbe (13722)
5860.80
6
Results...
Mrs L J Renwick (42761)
5842.22
7
Results...
Mr M Whitaker (13959)
5762.88
8
Results...
Mr G R Williams (38093)
5349.56
9
Results...
Mr R J Whitaker (61555)
4382.48
10
Results...
Mr D J Neilson (96390)
3093.84