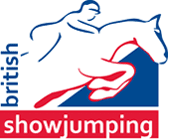 Friday, September 04, 2015
September 02, 2015

World football giants FC Barcelona today welcomed equestrian sport to its iconic Camp Nou home in a ground-breaking venture. The legendary Catalan club, winners of five European Cup and Champions League crowns, plus 50 domestic league and cup titles, achieved another first in its illustrious 116-year...

September 01, 2015

September 01, 2015

September 01, 2015
Matthew Sampson was on a high with three major International wins, including the top-billed Alexanders Horseboxes Grand Prix on his new ride of three months, Roi IV. The Lordanos sired 11-year-old gelding, previously ridden by Japan's Reiko Takeda, was purchased in June through William Funnell. "Will said...

September 01, 2015
Tears of joy, thrills and spills, coveted sashes, laps of honour, prize-winning rugs, fun, laughter, highs and lows, this week-long extravaganza was a roller-coaster of emotions, victories and entertainment. Jodie Hall-McAteer had an incredible show with three major championship victories. The most poignant was the Squibb...