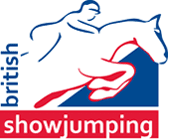 Wednesday, August 20, 2014
August 20, 2014
Retraining of Racehorses (RoR) and British Showjumping are pleased to announce that retrained racehorses, Emerald Glen and Nettis, are winners of the 2014 British Showjumping Retraining of Racehorses Regional Recognition Awards. These awards provide a focus for ex-racehorses that are showjumping at Club level. A product...

August 19, 2014

August 19, 2014
The Veteran European Championships kick off in Hoogboom-Kapellen, Belgium tomorrow when the horse inspections commence prior to the opening competitions which start on Thursday. Friday will see ten Nations competing for the Team medals on offer whilst Sunday hosts the Individual Championships. The horses and riders selected to represent Great...

August 19, 2014
British Showjumping is pleased to announce that Michelle Clough has been appointed in the role of Regional Development Officer for the Northern region. Michelle has worked extensively within the equestrian and sporting sector focusing strongly on Development within the Youth environment in addition to also working in...

August 19, 2014

TEAM GBR RIDER LEADERBOARD
Results last updated on 22/04/2014
Place
History
Rider
Points
1
Results...
Mr S Brash Mbe (79888)
16970.98
2
Results...
Mr B R Maher Mbe (63179)
12316.92
3
Results...
Mr N Skelton Obe (17074)
10198.90
4
Results...
Mr W Funnell (15431)
6048.80
5
Results...
Mr J Whitaker Mbe (13722)
5860.80
6
Results...
Mrs L J Renwick (42761)
5842.22
7
Results...
Mr M Whitaker (13959)
5762.88
8
Results...
Mr G R Williams (38093)
5349.56
9
Results...
Mr R J Whitaker (61555)
4382.48
10
Results...
Mr D J Neilson (96390)
3093.84