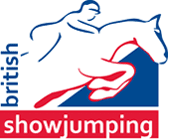 Friday, November 27, 2015
November 24, 2015

The 2015 Baileys Horse Feeds/British Breeding/British Equestrian Federation (BEF) Futurity series has seen some outstanding British bred young horses. Over 550 youngsters from foals to three year olds have been evaluated for their potential in one of the main disciplines (dressage, eventing, showjumping and endurance)....

November 24, 2015

November 24, 2015

November 23, 2015
Keysoe International CSI** gets underway on Friday 27th November 2015 at 08.30am and we're going to be live streaming from the show, which runs all the way through to Sunday 29th November 2015. The action on Friday will get started with the CSI** 1.15m class. For the full schedule, simply click here to be taken...

November 23, 2015
The Dodson & Horrell National Amateur & Veteran Championships (18th – 22nd November) held at Aintree Equestrian Centre in Liverpool are a pinnacle of the showjumping calendar and with six National Championship titles up for grabs; spectators were treated to five days of thrilling competition. The...