Indoor Championship Final Awarded to Aintree Equestrian Centre
Wednesday 29 July 2020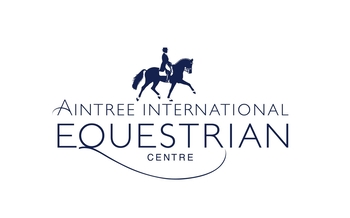 Following our previous announcement in respect of a new indoor Championship Show which will be hosting some of this year's National Championships, we are now pleased to be able to share the news that the show has been awarded to Aintree Equestrian Centre.
Scheduled to run between 7 – 11 October 2020, the show will host the Junior and Senior British Novice and Discovery Finals that were due to take place at the National Championships this summer in addition to the National Finals that would have taken place at Horse of the Year Show and the B & C Championships due to have been held at the Royal International Horse Show.
Iain Graham, Chief Executive of British Showjumping commented "In awarding the Championship Show to Aintree Equestrian Centre we trust that our members will be pleased at the prospect of attending a show within an environment that is synonymous with top class equestrian sport. The team at Aintree are fully committed to ensure they deliver a showcase for the sport whilst also giving members and their horses access to their superb facilities that they have on site. We have full confidence in the team at Aintree and look forward to working with them on delivering this unique show".
The Aintree International Equestrian Centre was designed specifically to provide a venue for Equestrianism, and is now a showpiece in itself and the heartbeat of Equestrianism in the North West of England. It hosts numerous events each year alongside the racecourse including the Randox Health Grand National and the annual six day British Showjumping Dodson & Horrell National Amateur & Veteran Championships in November
Carly Sage, Aintree Equestrian Centre General Manager, said "We're delighted and proud to be awarded to host the new indoor Championship Show at Aintree. It's been a difficult time for everyone so we're pleased to be able to see these wonderful horses compete in the Centre again. We'd like to thank the team at British Showjumping and we'll be working closely with them to ensure all the appropriate Covid-19 protocols are in place and we deliver a safe and very successful Championships in October.
Further information regarding the show and the schedule will be issued on the British Showjumping website as it becomes available. For those hoping to qualify for each of their respect Championships please be aware that there is a relaxation on the number of double clears required to qualify for the second rounds and this, along with the qualifying shows and classes, can be found here .