Joseph Trunkfield claims top spot in SEIB Winter Novice Qualifier at Onley Grounds Equestrian Complex
Friday 07 January 2022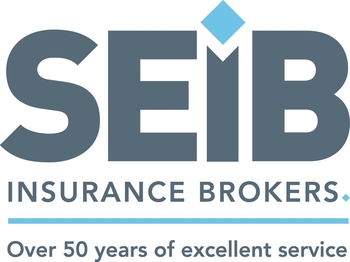 With a solid double clear, Joseph Trunkfield from The Blythe, Stafford claimed first place in the sixth SEIB Winter Novice Qualifier of the season held at Science Supplements Onley Grounds Equestrian Complex on Wednesday, riding Julie Suter's 9 year old grey mare Evy.
The thirty-three initial starters that took on the twelve fence course designed by David Cole were whittled down to twenty for the jump off. Jumping with speed and accuracy, Joseph took the win with nearly 2 seconds in hand as they crossed the finish line with a double clear in 37.80 seconds.
Science Supplements Onley Grounds Equestrian Complex – Wednesday 6th January 2022
SEIB Winter Novice Qualifier Results
1st Joseph Trunkfield & Evy – 0/0 – 37.80 seconds
2nd Katy Poole & Lady Gaga III – 0/0 – 39.74 seconds
3rd Hannah Patchitt & Miakat – 0/0 – 40.88 seconds
For the full results, click here and for the list of qualified riders so far, click here.
NB: Results pending official grading.
SEIB:
SEIB Insurance Brokers are in the top 75 brokers in the country and have been in business for over 50 years. SEIB Insurance Brokers specialise in niche markets and equestrian insurance is a large part of the business. Communication is an important key to the company's success and the ability to talk to people, explain policies and help with problems is regarded as its greatest asset and is the reason they have won many industry awards for customer care. SEIB Insurance Brokers have competitive rates for horse, horsebox, trailer, homes with stables, liability and anything else equestrian. Call for a quote on 01708 850000 or please visit www.seib.co.uk.