NAF to support the British Showjumping teams for the fifth consecutive year
Monday 22 February 2021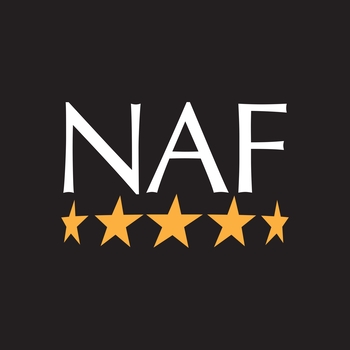 NAF, the UK's leading supplements and applications brand, will be continuing with their sponsorship of the British Showjumping Senior Nations Cup teams and the Pony, Children, Junior, Young Rider and Veteran teams. This announcement marks NAF's fifth consecutive year of support.
Under the 'Team NAF' banner, the Senior Nations Cup Teams will compete at a number of Nations Cup events whilst the Pony, Children, Junior and Young Rider teams are also aiming to make appearances across Europe at Nations Cup Level before heading to their respective European Championships. The Pony European Championships will be held in Strzegom, Poland in August whilst the Children, Junior and Young Rider European Championships will be held at Vilamoura in Portugal in July. The Veterans will contest their European Championships at the end of July at Le Mans in France.
NAF's premium range of Five Star brands include Superflex, Superflex Senior, PROFEET, Optimum, Magic, Oestress and Respirator Boost with quality at the heart of everything they do. They are a UFAS (Universal Feed Assurance Scheme), GMP+ (International Feed Assurance Scheme) and BETA NOPS (Naturally Occurring Prohibited Substances) accredited company and this enables them to guarantee full traceability on all the natural ingredients they utilise in their formulations, which are also selected in compliance with the FEI guidelines for Clean Sport.
NAF said "As a leading British Equestrian company we are proud to continue our support of the British Showjumping Teams. We are delighted to support showjumpers and their horses and ponies across the board. As the only Official Supplier of supplements and care products to the British Equestrian Teams, our commitment to clean sport and efficacy is paramount to our joint success and we are looking forward to a successful year of showjumping in 2021."
Iain Graham, Chief Executive for British Showjumping said "Supporting our Shining Star Awards, 5* Training Programmes, Step-up-to-Gold, the Bronze and Silver League Championships in addition to our international teams only serves to illustrate the tremendous backers of the sport that NAF are. Their commitment to not only our sport but equestrianism as a whole, across all levels of participation and competition, stands testament to their company ethics and beliefs. On behalf of everyone at British Showjumping we would like to express our thanks for their ongoing backing."
Maria Haig, Head of Communications for British Showjumping commented "NAF are tremendous supporters of British Showjumping and we couldn't be any more delighted than we are to be announcing their continued title sponsorship of our international teams. Their ongoing support of British Showjumping spans a period of more than a decade we are extremely thankful for their steadfast commitment to sport and our membership".
The GBR showjumping teams are supported by the British Equestrian Federation's World Class Programme, funded by UK Sport through the National Lottery. The Programme focuses on identifying talent, developing potential and maximising medal-winning performances on the world stage.